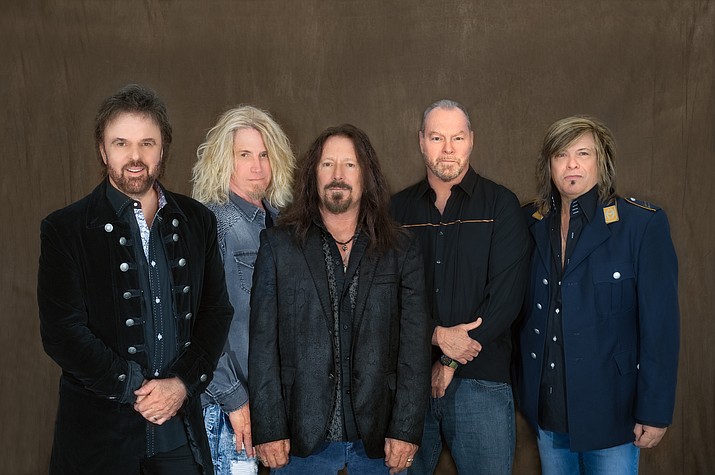 ---
---
A winter postponement, an early start to a 'fall' season and an opportunity to book a very special guest have combined to stretch the end of last season dangerously close to the beginning of next season at the Jim & Linda Lee Performing Arts Center. The result is a summer loaded with two top Country Artists, and legendary trumpet player and an evening of high powered Classic Southern Rock n' Roll.
On Friday night, June 9, we welcome back Country music legends Kathy Mattea & Suzy Bogguss, for a makeup date on their 'Together at Last' tour. Friends since their early days in Nashville, Kathy and Suzy have carved out prestigious solo careers, with three Grammy awards and a host of hit records between them. Kathy's include 'Goin' Gone,' 'Eighteen Wheels and a Dozen Roses,' and 'Come From the Heart.' She won Grammy Awards for her 1990 single 'Where've You Been?' and her 1993 Christmas Album Good News. Suzy's platinum-selling album Aces, earned her four hit singles: the title track, 'Someday Soon,' 'Outbound Plane,' and 'Letting Go.'
They are followed by a special engagement from renowned Trumpeter Chris Botti on June 16. A jazz legend with a golden sound, Botti honed his chops with the likes of Buddy Rich, Frank Sinatra and Natalie Cole. He became the largest-selling American instrumental artist after the release of his 2004 CD, When I Fall In Love. A Grammy Award winner, with more than four million albums sold worldwide, Chris Botti has performed with Barbra Streisand, Tony Bennett, Lady Gaga, Yo-Yo Ma, Sting, Michael Bublé, Andrea Bocelli, and Aerosmith's Steven Tyler.
Then, on July 30, the chart-topping eighties rock band 38 Special jumpstarts the Jim & Linda Lee Performing Arts Center's 2023-24 season. Forty years after climbing the charts with their explosive brand of Southern Rock, 38 Special still raises the rafters with a high-energy live show and unforgettable hits like 'Hold on Loosely,' 'Caught Up in You,' and many more.
Tickets for Kathy Mattea & Suzy Bogguss start at $32. Tickets for Chris Botti start at $49. Tickets for 38 Special start at $59. The Jim & Linda Lee Performing Arts Center Ticket Office is located on Yavapai College's Prescott Campus, 1100 E. Sheldon Street, and open from 9 a.m. – 6 p.m. Tuesdays and Wednesdays; and 9 a.m. - 4 p.m. on Thursdays and Fridays. For reservations or more information, please call 928-776-2000 or visit YCPAC.com.