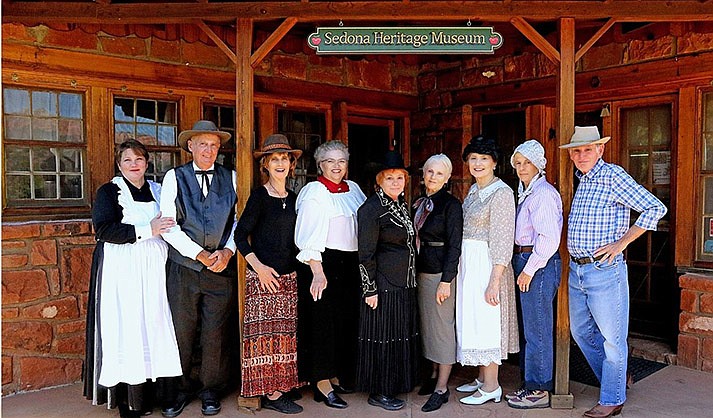 ---
---
The Sedona Heritage Museum is again offering a performance of 'Throwback Thursday' on Thursday, March 2, at 3:30 p.m. at the Museum.
Visitors will enjoy a glimpse of parts of the Museum through encounters with costumed reenactors. These impersonators will breathe life into several Sedona area pioneers and share a bit of that person's life story and adventures in the Sedona of 70-120 years ago. Guests will rotate through the Museum buildings, delighting in parts of a 'day-in-the life' of our early settlers and community-builders.
The personalities who will present their life story are Sedona Schnebly, our town's namesake, Dorothea Tanning, surrealist artist, Sedona resident for a time Patty Fox, John James Thompson, first Anglo settler, and Walter and Ruth Jordan, successful orchardist.
After the tour, guests will enjoy a time to socialize with each other and the reenactors while enjoying cider and home baked treats with a nod to Sedona's agricultural past.  
Guests need to be prepared to walk and stand for a little over an hour. Tickets are limited and can be purchased at SedonaMuseum.org.
The Sedona Heritage Museum is in Jordan Historical Park at 735 Jordan Rd. in Uptown Sedona.  For more information, call 928-282-7038.