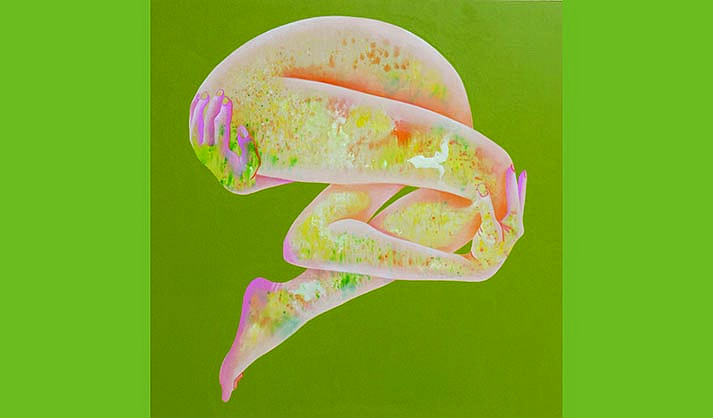 ---
---
The Wyatt Gallery at Hillside will be featuring Amanda Adkins for March's First Friday art walk on March 3. The artist will be in the gallery available for questions from 3 p.m. – 6:30 p.m. Amanda is a native of Arizona and graduated from ASU with a BFA in Art Education and specialization in painting. Amanda's love for animal folklore, health and homeopathy is reflected throughout her work. She uses a wide array of subjects, such as personal symbolisms that represent life's struggles and triumphs.
Amanda's art has received local and national publications from sources such as Java Magazine and The Endometriosis Foundation of America. She is also known for some of her murals and public art working in the Phoenix area at United Healthcare, Downtown Tempe Authority, One Step Beyond and The Helen K. Mason Performing Arts Center. From 2013 to 2014 Amanda taught a community mural making course at ASU. Because of her extensive art experiences Amanda was asked by KJZZ to do a storytelling event at Phoenix Art Museum that was later featured on NPR Morning Edition.
Amanda Adkins recent paintings are taking on new forms and meaning. Painting that incorporates her observations of the nature of relationships and Mother Nature into her artwork. The human form in stone and layers starts to form and appear in the paint. When the body becomes something to research rather than live in.
The Wyatt Gallery is located at 671 SR 179 Suite A 5 & 6 in Hillside Plaza Sedona 86336. Contact the gallery at 928-862-2696 for further questions.