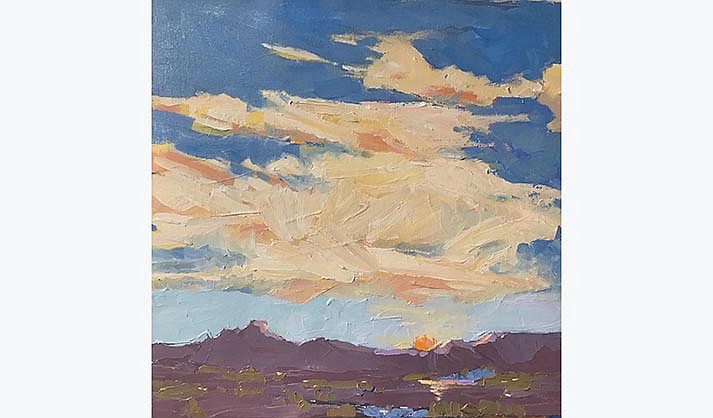 ---
---
Carre d'artistes Gallery at Tlaquepaque in Sedona is proud to present Cindy Carrillo's plein-aire oil paintings.
Cindy will be visiting us for an Artist signing on Saturday, Mar. 18, from 11 a.m. to 6 p.m.
She will do a demonstration painting and will be available to answer questions about her process and to sign any art purchased.
Art is an integral part of Cindy Carrillo's life, so it became a natural choice for a career. Her parents had a gift for drawing and handed on to her a love for art from a very young age.
She continued to build her skills with a Bachelor of Fine Arts degree and many years working with mentors with a focus on oil painting. Participating in many juried exhibitions she has garnered many awards from National Shows. She has been an invited Artist to Plein Air festivals and asked to judge shows.
Her paintings combine oil paint and mixed techniques. They are inspired by the power and beauty of nature, which she represents in an impressionistic and contemporary style. Seascapes, mountains or desert scenes... The artist conveys her memory of each place in colorful, poetic and unexpected paintings.
"I strive to be honest and to express myself in a direct way, bypassing the rules in order to preserve creative freedom," Carillo said.
Carre d'artistes Gallery is at 336 State Route 179, Suite B121 at Patio Azul across from Renee French Restaurant. Call for further details at 928-282-8704. You can also see her art at our website, CarredArtistes.com