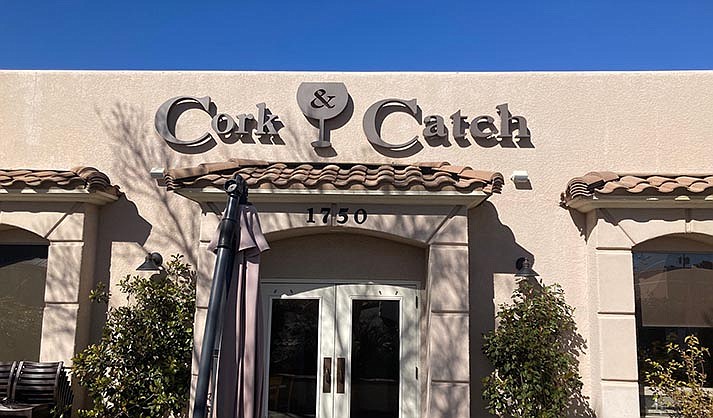 ---
---
The idea started as just a small walk-up fish and chips window, but not for long. A week after discussing this new small business idea, mother-and-daughter duo Bonnie Grant and Rosalie Davidson signed the papers to an entire full-scale restaurant in Cottonwood.
After realizing some of the items they wanted on their menu weren't the most ideal for eating on the go, their plans changed.
Cork & Catch opened on July 11, 2012, serving customers Italian, American and Southwestern food in the Verde Valley.
"When my mom and I were talking about the fish and chips window, we went out to lunch one day. Before I knew it, by the end of the day, we signed papers to open a restaurant. I thought we were just going out to lunch," Bonnie said laughing. "I don't know what happened."
What was supposed to be a small walk-up snack shop, now has nearly 15 employees, a dining room full of tables, a banquet hall for tour buses, private parties, receptions and corporate events, and a back kitchen that makes every item on the menu from scratch.
The duo's restaurant has been running strong for nearly 11 years, but sadly, in October 2020, Rosalie passed away at the age of 81, leaving the restaurant in the hands of her daughter, Bonnie.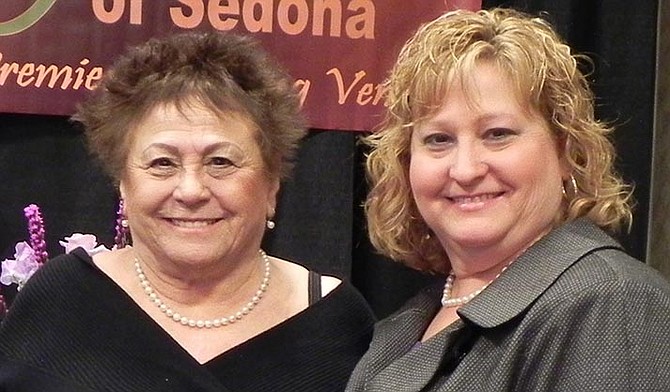 Bonnie is also the owner of a catering company called Rosalie's of Sedona, which she has been running for over 20 years.
"I absorbed more of the stress intentionally and she was always there to help me," Bonnie said. "It can be overwhelming sometimes running two businesses, but my mom would always have a solution for me and be able to fix it."
Both Bonnie and Rosalie have backgrounds in accounting, making business run as smooth as can be at Cork & Catch. In fact, Rosalie even had a history of owning a business prior to working with Bonnie.
Rosalie and her husband owned Rosalie's Bluewater Inn on 12th Street for 12 years, before selling it and beginning her new journey with Bonnie.
"When we started it, we thought my mom would see a lot of her customers, but a lot of them had gotten older so we kind of developed a brand new base," Bonnie said. "We have the most loyal customers. We have some people that eat here two or three times a week, if not more."
Aside from the business side of things, Bonnie says Rosalie was a people-person, always wanting to make new connections and getting to know new faces.
"She would always come to work bubbly and happy," Bonnie said. "She was really into the people aspect. She knew every face that came in, what they want to drink, she knew. And never forgot."
Bonnie recalls multiple times when a party of one would come in for food, until Rosalie would make it a party of two.
"Some older people would come in and they wouldn't have anyone to eat with," Bonnie said. "They would come in and she would sit down with them to make them feel like they were coming into her home."
Since Rosalie's passing, Bonnie says the place is quiet and everyone misses her dearly.
"She would run circles around that dining room," Bonnie said laughing. "She was the one that taught me someone has to be front of the house and be out there all the time. She was so good at being the face of the restaurant and it has taken a lot for me to fill that position."
While still running Rosalie's of Sedona simultaneously, Bonnie says there are no plans of expansion since business is blossoming as usual for both locations.
Cork & Catch is located at 1750 E. Villa Drive and is open Tuesday through Thursday from 11:30 a.m. to 8 p.m., and Friday and Saturday from 11:30 a.m. to 8:30 p.m.