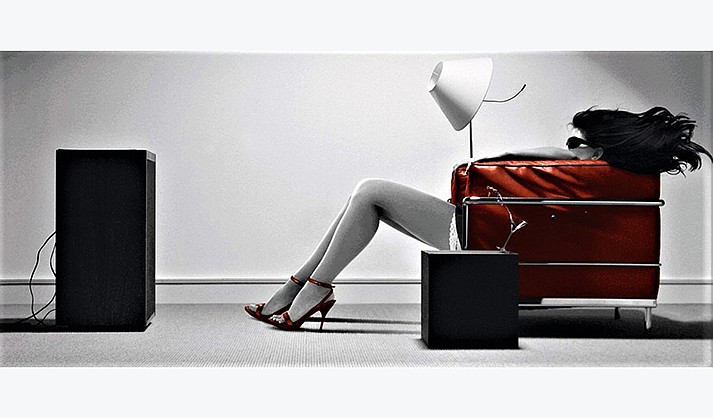 ---
---
The Sedona International Film Festival is proud to partner with award-winning surround sound composer and producer Koz Mraz for Dark Side of the Room, featuring The Eagles Live and Steely Dan — Gaucho on Thursday, March 16 at 7 p.m. at the Mary D. Fisher Theatre.
So far the British invasion has dominated the Surround Sound experience, but finally it's the American Revolution!
The Eagles (1979) and Steely Dan (1980) helped define American, yet they couldn't more different. Steely Dan was two dudes in a studio whereas the five members of the Eagles soared when they played live.
Experience a limited engagement, Dark Side of the Room 5.1 Surround Music Experience in Sedona's best sound system, the Mary D. Fisher Theater. This is a no-visuals sonic experience, reminiscent of lost art of listening to music in the dark with the most amazing surround sound 5.1 music this side of the solar system. Come prepared, you will be blown away!
Presented by Multi-Award-Winning Surround Sound composer/producer Koz Mraz (The Discus Award, Surround Category 2001, Communicator Surround Award 2002, Aurora Surround Award Surround & Grammy nominee 2005).
Limited to a maximum seating of 35.


Tickets are $20. For tickets and more information, please call 928-282-1177. Both the theatre and film festival office are located at 2030 W. Hwy. 89A, in West Sedona. For more information, visit: www.SedonaFilmFestival.org.