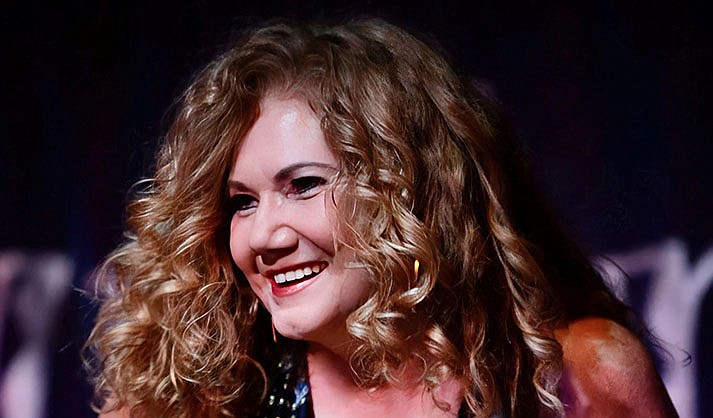 ---
---
The Old Town Center for the Arts is pleased to present Ladies Sing the Blues on Saturday, Mar. 11 at 7 p.m. The concert features three outstanding Blues singers: Jacqui Foreman, Betty Jo Vachon, and Renee Rice and is produced and sponsored by the Northern Arizona Blues Alliance (NAZBA).
Opening the show is soulful songstress, singer-songwriter, and soloist, Jacqui Foreman. She favors the classics and covers many well-known artists, including Bonnie Raitt, Nina Simone, Janis Joplin, Otis Redding, Tracy Chapman, Jewel, Sheryl Crow, Leon Bridges and Amy Winehouse, all with a taste of Blues interpretation. Her original songs are as eclectic in style as her choices in cover songs, using all of her influences and personal and world experiences to weave stories with a positive message of hope and perseverance. Her interpretation of old school blues won her the 2019 solo spot for the Northern Arizona Blues Alliance, taking her to compete nationally at the International Blues Challenge in Memphis, TN, in Jan. 2019. She also received the opportunity to open with her solo show for British Blues Legend, John Mayall at The Orpheum Theater in Flagstaff, Arizona on Jan. 31, 2020.
Before You Go...
What: Ladies Sing the Blues
When: Saturday, Mar. 11, 7 p.m.
Where: Old Town Center for the Arts, Fifth Street & Main, Cottonwood
How Much: $20 advance $22 door, $25 priority
More info: 928-634-0940 OldTownCenter.org
Next up is Betty Jo Vachon, delivering Blues to the audience with power and finesse like no other. She is a charismatic vocalist hailed by fans as a "Passionate…Powerful… and Soulful vocalist that connects with people." Betty Jo takes her Chicago roots music and mixes it with Blues and Motown to give soulful and engaging shows. Currently, she is collaborating with Big Daddy D & The Dynamites joining them on gigs around the Phoenix area. Betty Jo also spends time writing and recording her original music with her sites on releasing a single sometime this year.
Closing the show is Sedona's own renowned singer, Renee Rice, who continues to wow audiences with her vocal talent and stage presence, with a wide selection of songs, ranging from jazz standards to contemporary Pop, Blues, and R&B. She has performed with many great artists such as, Ray Charles, The Temptations, Sheila E. and Aretha Franklin and was honored to sing the national anthem for the NBA's Detroit Pistons and the Arizona Rattlers. She performs regularly in Phoenix at select venues during the year and received standing ovations at the Greater Prescott Valley Blues Festival in 2021 and Elks Theatre Performance in 2022. Renee has been a semi-finalist at the 2017 Memphis International Blues Competition (IBC).

Backing up these great singers is a stellar band consisting of Big Daddy D, Darryl Porras on Guitar, 2020 Memphis International Blues Competition (IBC) Semifinalist, and 2022 Memphis IBC Finalist Runner Up. Big Daddy's guitar work is a combination of old and new styles and guaranteed to grab your ear. On drums is the Northern Arizona Blues Alliance Founder and current President, Dr. Bob Sellani, a 2017 Memphis IBC Semifinalist and a 2019 Heritage Blues Hall of Fame Inductee. On keys, is S.E. (Steve) Willis, whose music is deeply rooted in traditional American forms, playing alongside such artists as Chuck Berry, Bo Diddly, Albert King, Jimmy Rogers, Roy Gaines, and, since 2000, Elvin Bishop. Rounding out the back-line on bass is Mahlon Hawk, a gifted musician, who entertains regularly around the State, playing a wide variety of genres, including jazz and blues. Mahlon was also a Memphis IBC competitor in 2019.
Join us for 'Ladies Sing the Blues' on Mar. 11 at 7 p.m. Old Town Center for the Arts Is located at 5th Street & Main in Old Town Cottonwood. Tickets for Ladies Sing the Blues are $20 in advance, $22 at the door, and $25 for priority seating in the first three rows. Tickets are available online at ShowTix4U.com.
For ticket prices and more information about these and other upcoming events, visit OldTownCenter.org, or call Elena Bullard at 928-634-0940.