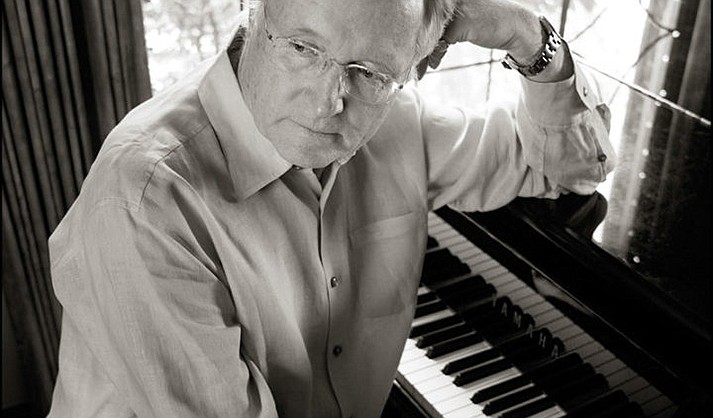 ---
---
Grammy nominated composer Michael Hoppé, the Sedona Academy of Chamber Singers, choir-in-residence at The Church of the Red Rocks, and guest instrumentalists will present a concert at 2 p.m. Sunday, March 19, at The Church of the Red Rocks, 54 Bowstring Drive, Sedona. Admission is free.
Michael Hoppé is a Grammy-nominated composer with an exceptional melodic talent, and distinctive evocative style. He has an extensive background in both pop and classical music which his recordings reflect. Hoppe's music is performed and heard internationally including HBO's 'The Sopranos,' Oprah Winfrey Show, Michael Moore's documentary Sicko,' David Volach's 'My Father, My Lord,' 'Misunderstood' (starring Gene Hackman), and the multi-award winning short 'Eyes of the Wind' which reached the Oscar nomination short list.
His endeavors in the music industry have brought him several gold and platinum records, and 'The Yearning' won 'CD of the Year,' and 'Afterglow' was voted Best Album for the Crossroad Music Award, for the AFIM Award, and featured as a pick in The Oprah Magazine in 2013.
Featured on the concert will be two choral works, 'I Am the Moon' and 'Love Is the Answer,' which was written during the pandemic in 2020. Original works for solo piano, voice, violin, and cello will also be performed.
This free performance is presented by The Church of the Red Rocks as a gift to the people of Sedona and the Verde Valley from The Friends of Music at The Church of the Red Rocks.
Sedona Academy of Chamber Singers was created in 2010 to celebrate the 50th anniversary of The Church of the Red Rocks in Sedona, Arizona and the 25th anniversary of their Reverend, Dr. George A. Ault. Since its inception, the ensemble gives undergraduate and graduate voice and choral students from around the Southwest an opportunity to experience singing in a semi‐professional choir. The choir has performed throughout the state, most notably serving as a back-up choir for multi-platinum recording artist Josh Groban and opening for the vocal jazz/a cappella powerhouse, The Real Group. In 2016, the ensemble was featured prominently in celebrations throughout Northern Arizona to commemorate the 100th Anniversary of the National Parks Service as an example of musical excellence in Arizona.