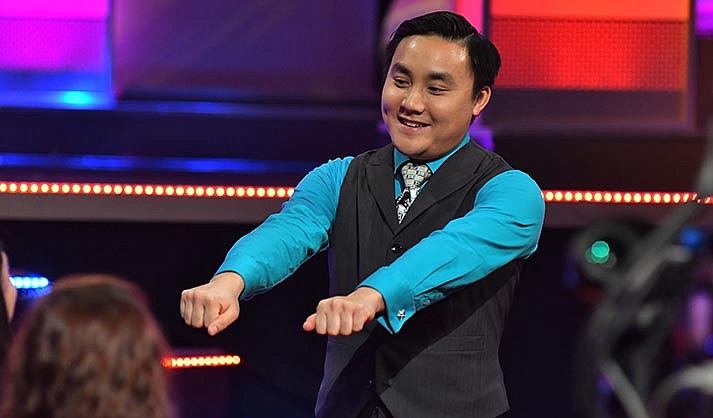 ---
---
Prepare to be amazed when three master illusionists, each very different, but all of them spellbinding, bring their repertoires of sleight-of-hand, double-take tricks, and mind-blowing illusions to Yavapai College Performing Arts Center for a single, mesmerizing afternoon. YCPAC proudly presents Masters Of Illusion Live!, performing Saturday, March 25, at 3 p.m.
Spawned from the award-winning television series of the same name, Masters Of Illusion Live! is America's largest touring magic show. The final performance of their Winter Mini-Tour features three of the CW series' most popular illusionists. Though dramatically different in style, approach and repartee, Dan Sperry, Naathan Phan and Tommy Wind share a gift for creating mind-bending illusions and the ability to 'Wow' an audience.
A Shock Illusionist and Anti-Conjuror has been described as "David Copperfield meets Marilyn Manson," Dan Sperry is the only illusionist ever awarded the title of 'Most Original Magician' on FOX's World Magic Awards. He combines illusion and the bizarre with satirical macabre humor.
A multi-talented, Illusionist/Comedian/Singer, Naathan Phan has played stages across the globe, appeared in feature films, and been regularly featured on NBC, Syfy, The CW, and Comedy Central since he was 23. Phan's high-energy, close-up magic and mind-blowing stage illusions have made him a favorite on shows like Penn & Teller: Fool Us, Don't Blink, The Hollywood Christmas Parade, America's Got Talent and Wizard Wars.
A magician since the age of seven, Tommy Wind combines Illusion and Rock 'n Roll in his own original style. A hip, young illusionist who blends his amazing magic and musical talents into a fun show for all ages, Tommy is currently the youngest magician to ever perform in Las Vegas. He won the International Brotherhood of Magicians award, 'Magician of the Year' on the network TV special World Magic Awards, and has appeared multiple times on Masters of Illusion.
Masters Of Illusion Live! has thrilled tens of thousands of people in live performances around the United States and across the world. It's catchy blend of personal showmanship, live repartee, audience participation and jaw-dropping "how-did-he-do-that?" illusions has been seen by over 100 million viewers on The CW Network and in 126 countries around the world.
Tickets for Masters of Illusion start at $32, with $10 Youth tickets available for patrons 18 and younger. Yavapai College Performing Arts Center is located at 1100 E. Sheldon Street, in Prescott. The YCPAC Ticket Office is open Tuesdays and Wednesdays, from 9 a.m. – 6 p.m. and Thursdays and Fridays, from 9 a.m. - 4 p.m. For reservations or more information, please call 928-776-2000 or visit us online at YCPAC.Com.