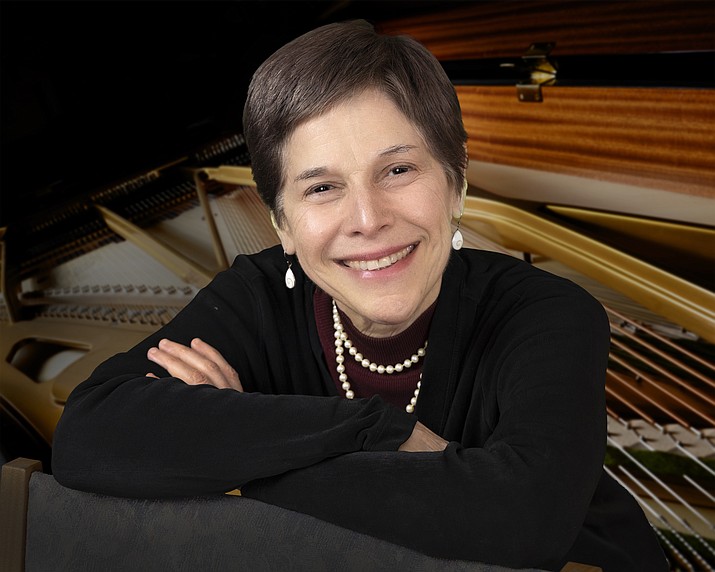 ---
---
The polyphonic density of Bach, the virtuosity and intensity of Liszt, the emotional depth of Chopin, the Russian romanticism of Rachmaninoff, and the technical mastery of Schubert will enchant and astound the residents of Sedona and the Verde Valley, as well as their many visitors.
They will experience the magnificent music of these iconic classical composers—and more—when internationally renowned pianists and vocalists perform their work at the Piano on the Rocks International Festival VIII on May 5, 6, and 7 (all concerts from 4-6 p.m.) at the Sedona United Methodist Church (110 Indian Cliffs Rd.).
Each concert at the three-day festival consists of a different program. The Day One program will open with Johann Sebastian Bach's 'Passacaglia in C minor,' an astounding piece that will be played on two pianos by eight hands, while the Day Three program will close with Albert Lavignac's 'Gallop March,' played on one piano by eight hands. In between, the concerts will include compositions by Mozart, Brahms, Kurt Weill, and others, and an original piece composed and played by Festival Artistic Director Sandrine Erdely-Sayo. Admission to this eighth annual event is free.
Piano on the Rocks International Festival was created in 2016 by Erdely-Sayo and Co-Director/Narrator Elizabeth Peña, women who share a common passion for music, literature, poetry, and for the magical city of Sedona. "Piano on the Rocks strives to preserve a musical heritage rich in creativity," says Erdely-Sayo "This festival also explores the interconnection between solo piano literature and storytelling and offers musical performances of the highest quality that are accessible and enjoyable."
Over the years, tourists and visitors as well as locals have raved about the Piano on the Rocks International Festivals. "Last year's concerts was my first experience at Piano on the Rocks and it was a high point of the year for me so I'm going again this year," says Cynthia Sharp of Philadelphia, PA. "The professional level of the performances greatly exceeded my expectations. They were just brilliant. The venue is beyond compare and the views are fabulous. I recommend that anyone who is going to be in Sedona that weekend must buy tickets or make a special trip for these concerts."
For more information on the 2023 'Piano on the Rocks International Festival VII,' please go to PianoOnTheRocks.org.