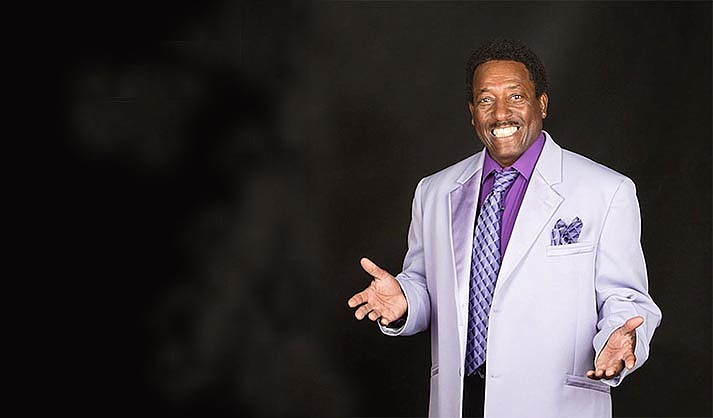 ---
---
The winter is behind us. The spring is here, and the weather is perfect for enjoying a fine Italian meal and beautiful music beneath the stars at the Bella Vita Ristorante newly remodeled outdoor patio.
The inimitable Sammy Davis returns to the Bella Vita Ristorante stage Friday, May 19, performing from 6:30 to 9:30 p.m. much to the joy of his many fans and followers who love dancing to all the classics.
Davis is known for his high-energy shows where he covers the music of all the greats, including The Emotions, Fats Domino, The Temptations, Paul Revere and the Raiders, Mary Wilson and The Supremes, Chubby Checker, The Coasters, and The Drifters, just to mention a few.
His performances are legendary and his rapport with the audience is superb, as he takes everyone on a magic carpet ride through dance tunes guaranteed to get you off your seats and onto the dance floor.
He sings with passion and precision and puts on a show with dance moves that mesmerize and inspire you to join in the fun and sing along to songs we all know by heart.
Combined with the fine Italian cooking the restaurant provides, Davis creates a memorable evening dining out you will long remember.
Make it a point to catch this show as Davis will be vacationing through the summer and will not return until it's end.
On Saturday, May 20, from 6:30 to 9:30 p.m. guitarist singer/songwriter Alex Ogburn makes his debut on the Bella Vita Stage.
Ogburn provides a truly entertaining experience for listeners through his thoughtful choices of songs which include iconic to more obscure covers mixed with heartfelt Blues and moving original compositions.
This avant-garde acoustic performer's diverse vocal stylings flow nicely throughout the evening while complimenting his unique, self-taught technique of guitar playing.
He is gifted with a golden voice and extraordinary musical talents on guitar. What makes watching him play even more exciting is that he is a natural lefty and plays the guitar upside down. Like Jimi Hendrix.
It's most assuredly not just your average acoustic show, so come sit back and relax as he takes you on a musical journey that's sure to leave you feeling satisfied and enthralled.
Welcome him to his debut performance at Bella Vita. We are sure we will see a lot more of him in the future.
Bella Vita Ristorante is located two miles west of the Courtyard by Marriott on 89A near mile marker 368 at 6701 West State Route 89A.
For reservations and specific directions to the restaurant visit www.bellavitasedona.com or call 928-282-4540