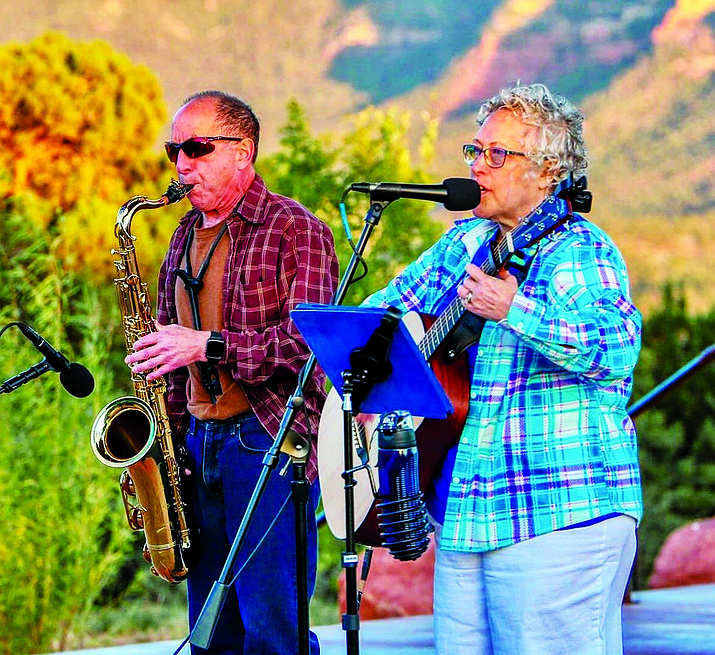 ---
---
The Old Town Center for the Arts is pleased to announce that our Annual Bob Dylan Birthday Concert will be held on Saturday, May 20, from 7 to 10 p.m.
Since 2006, this annual celebration of the musical legacy of Bob Dylan, performed by some of the best musicians in Northern Arizona (and beyond), has been one of the most popular music events in all of northern Arizona. And, the 2023 edition promises to be one of the best.
Bob Dylan, an American singer-songwriter, author, visual artist, Grammy winner, Academy Award winner, Nobel Prize laureate, and countless other accolades, is regarded as one of the greatest songwriters and musicians of all time. He has been a major figure in popular culture spanning the past 60+ years. He will be 82 years old on May 24 and continues to travel the world with his 'Never-Ending Tour.'
Joe Neri, founder, producer and performer of these Dylan tribute concerts, will be back with his usual great line-up of local and not-so-local musicians. "I've been a Bob Dylan fan since 1962, the year it officially began for him," says Neri. "And, Bob and I share the same birthday - May 24 - which makes this tribute concert very special."
This year's performers include Tyler Barrett, Edward Cooper, Gary Every, Suzie Schomaker, Shelley & Woody Haiken (Wind & Strings), Tim Young, and the house band, Mystery Tramps - Joe Neri, Larry Hill, Hutch Hutchinson & Alan Albert.
This event is sponsored by the Best Western Cottonwood Inn.
Old Town Center for the Arts Is located at 5th Street & Main in Old Town Cottonwood. Tickets for The Annual Bob Dylan Birthday Concert are, $25 advance, $27 at the door, and $30 for priority seating in the first three rows. Tickets are available online at ShowTix4U.com or in Cottonwood at Mount Hope and In Sedona, you can find tickets at The Mary D. Fisher Theater. For ticket prices and more information about these and other upcoming events, visit OldTownCenter.org, or call Elena Bullard at 928-634-0940.