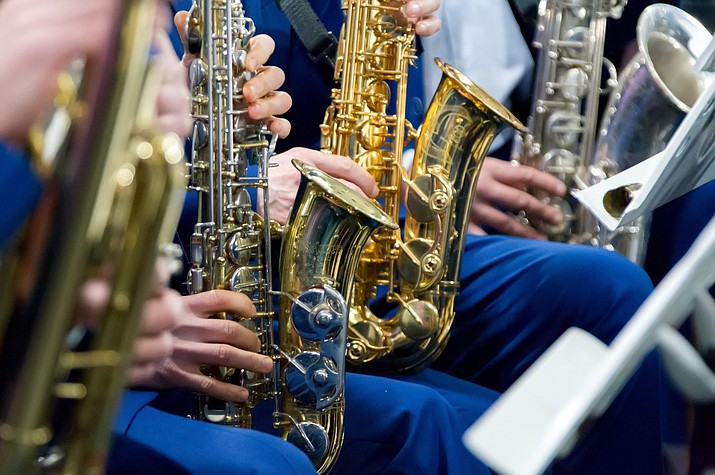 ---
---
From June 5-9, Desert Hills Community School of Music (DHCSM) will present a two-part summer camp, with each day featuring a band instruments workshop for ages 10-17 and a string workshop for ages eight and up, including adults. Instructors will include Gregory Hamilton, DMA, an Associate Professor of Cello and Bass at Concordia College, Vitaly Serebriakov, DHCSM Artistic Director and Artist in Residence with the Scottsdale Philharmonic, and Bryn Cannon, former principal viola for Kirkland Symphony, Orchestra Seattle, Puget Sound Symphony and Lyric Arts Ensemble. DHCSM is located on the campus of Desert Hills Presbyterian Church in North Scottsdale. The camp programs are filling up quickly, so interested participants are encouraged to register as soon as possible.
The band instruments camp will take place each day from 8:30 a.m. to 12:30 p.m. Open to beginning and intermediate-level players and all band instruments (including woodwind, brass, and percussion), the camp is designed to help middle and high school students ages 10-17 become more proficient on their instruments and develop increased confidence and ability playing in ensembles. It is aimed at young musicians who will be joining band in August as well as more experienced musicians who want to become stronger leaders in their school band programs. Each day, students will spend time playing in both large and small ensembles, and will have the option to focus on two out of three supplementary skills: group piano, conducting, or music theory. From Monday through Thursday, professional musicians – including Vitaly Serebriakov, Gregory Hamilton, and the Fountain Hills Saxophone Quartet – will give performances from 12-12:30 p.m.; on Friday, the performance will run until 1 p.m. and will feature all student groups performing pieces they have worked on through the week. All performances will be free and open to the public.
In the afternoons, an intergenerational strings workshop will take place from 1-3 p.m. each day. Designed for beginners ages eight and up – including adults of all ages – who want to start learning to play a stringed instrument, this workshop will be taught by Gregory Hamilton (cello and bass) and Bryn Cannon (violin and viola). Students will learn skills such as proper instrument posture, bow hold, left hand finger position, production of adequate sound, and an awareness of where the notes lie in first position. By the end of the week, they will be able to play simple tunes and one-octave major scales (up to two sharps and two flats), and will have a strong foundation for continuing study of their chosen stringed instrument. This is a particularly great opportunity for school-aged students to gain the skills they need to join their school orchestra programs and be able to play music on day one.
The cost of the five-day band instruments workshop is $375; scholarships are available. The cost of the string workshop is $200, or $150 for students also enrolled in the morning session. Stringed instrument rentals will be available on site for $50 for the week.
To learn more or register for the DHCSM summer camp, visit DesertHillsMusic.org/Summer-Camp.