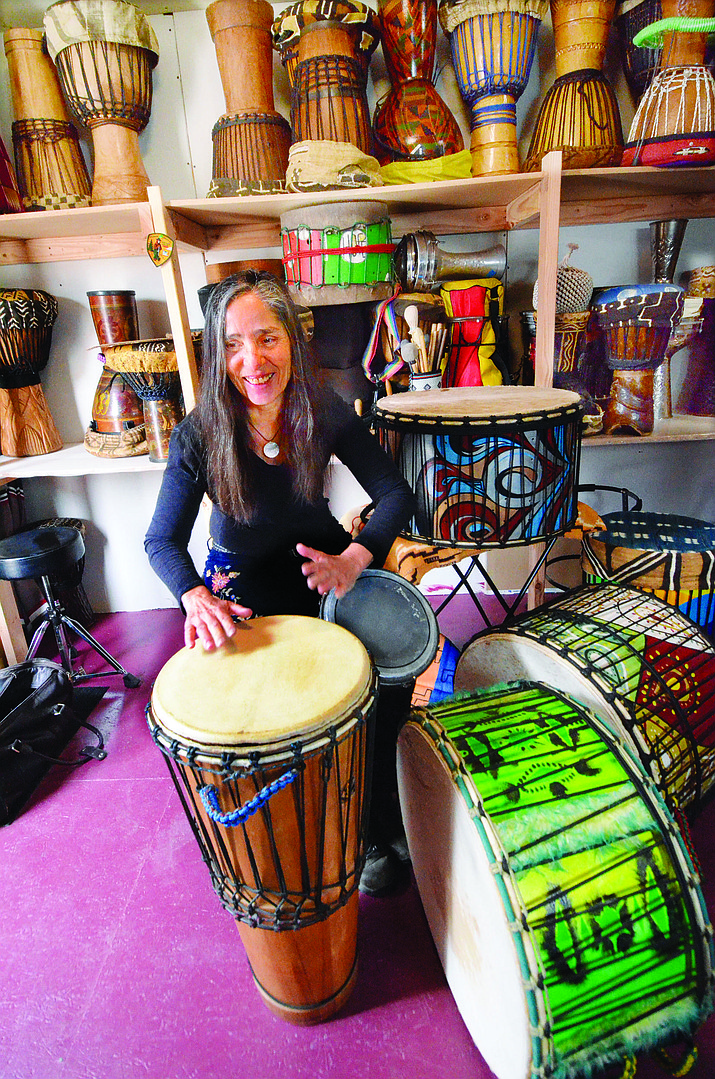 ---
---
Professional renowned drummer and percussionist Sabina Sandoval is hosting the 'Free to Be Me Drum Circle' at Posse Grounds Pavilion in Sedona throughout the beginning summer months.
Sponsored by the City of Sedona Parks and Recreation department, the event will be free and encourages crowd participation.
The Drum Circles will be Saturday, May 27, Saturday June 17, and Saturday, July 22 from 12 to 2 p.m. Volunteers are needed from 10 a.m. to finish.
The event is for children and adults. No experience is necessary. Over 100 forms of drums and percussion will be provided, or you could bring your own.
'Free to Be Me Drum Circle' is a non-profit, all-volunteer charity group helping kids at risk, kids grades kindergarten through 12, elders, prison inmates, special needs, and beyond.
To book with Sabina Sandoval for a special occasion, call 310-944-5475 or visit FreeToBeMeDrumCircle.com.