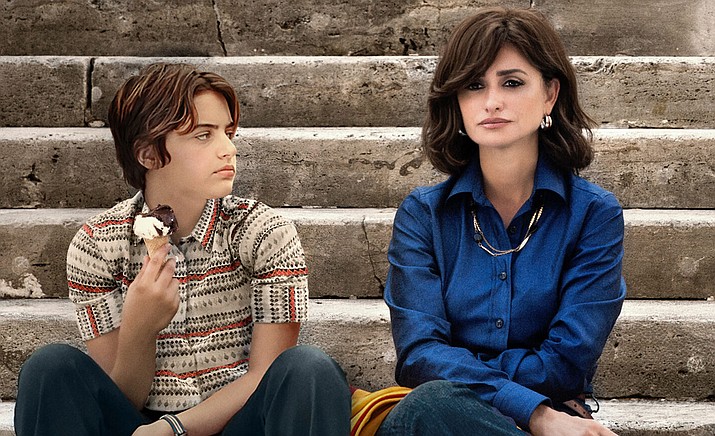 ---
---
The Sedona International Film Festival is proud to present the Northern Arizona premiere of 'L'immensità' showing May 26-June 1 at the Alice Gill-Sheldon Theatre.
'L'immensità' — starring Penélope Cruz — was a hit at the Venice and Sundance Film Festivals and is getting rave reviews from critics and audiences around the world.
Clara (Penélope Cruz) and her emotionally distant husband Felice (Vincenzo Amato) relocate to Rome to raise a family. Even though the paint is fresh, and the appliances are new, the crushing expectations around marriage, desire, and gender in the early 1970s remain as traditional as ever.
Their children Andrew (Luana Giuliani), Gino, and Diana are likewise poised at a precipice, on the verge of adolescence, with nothing but their imaginations to defuse family tensions. The eldest child, Andrew (nicknamed Adri by his parents), yearns for another life – an outsized, vibrantly-realized vision of a world where he gets to live as the boy he knows himself to be.
Without an accepted vocabulary for talking about his transgender identity, Andrew tells adults that he's an alien from another galaxy and makes a habit of running away to pursue a local Roma girl who accepts his boyhood at face value. As an outsider ostracized for her own eccentricities, Clara instinctively strives to protect her son despite not fully understanding him.
An effortlessly moving film about growing up, fitting in, and breaking the mold, 'L'immensità' is as freewheeling and creative as its central characters, mixing genres and staging musical numbers out of thin air.
Showtimes will be Friday, Sunday and Monday, May 26, 28 and 29 at 3:30 p.m.; and Wednesday and Thursday, May 31 and June 1 at 6:30 p.m.
Tickets are $12, or $9 for Film Festival members. For tickets and more information, please call 928-282-1177. Both the theatre and film festival office are located at 2030 W. Hwy. 89A, in West Sedona. For more information, visit SedonaFilmFestival.org.