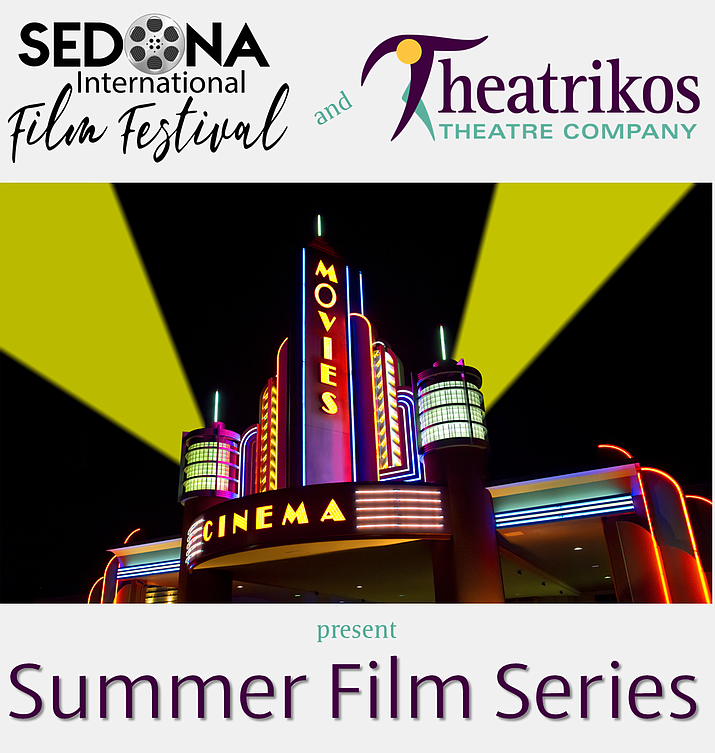 ---
---
After a pandemic induced hiatus, Sedona International Film Festival is excited to bring their independent multicultural arts films back to Flagstaff. The new film series takes place at, and in partnership with, Theatrikos Theatre Company in downtown Flagstaff.
Films Launch
ARTx
Sunday, May 28—7:30 p.m.—Kinky Boots
Monday, May 29—2 p.m.—Mrs Henderson Presents
Monday, May 29—7:30 p.m.—Keeping Mum
Summer Films
After ARTx
Wednesday, May 31 at 7:30 p.m.—Eric Clapton: Across 24 Nights
Wednesday, June 14 at 7:30 p.m.—Daliland
Additional Sedona International Film Festivals films will show at 7:30 pm on Wednesdays throughout the summer: June 28, July 12, July 26, Aug. 2, Aug. 9 and Aug. 23.
Film tickets are available at SedonaFilmFestival.com and Theatrikos.com.

Films at Theatrikos are made possible with a new professional sound system that was installed in January and a new industry standard projector and screen that are being installed later this month. The new sound system was made possible an anonymous Theatrikos donor and by Theatrikos patrons. The new projector and screen are made possible by Creative Flagstaff and installed by Sedona International Film Festival.
As part of this new film series, Theatrikos has hired a new films coordinator, Rob Henderson. He's been a volunteer at Sundance Film Festival, Sante Fe International Film Festival and currently serves on the board of directors of Flagstaff Mountain Film Festival.
Theatrikos Films Committee is composed of the crème-de-le-crème of Flagstaff's independent films community. Bruce Fox (Co-chair), emeritus professor at North Arizona University, has taught film analysis courses for over 20 years, specializing in film noir and westerns. Chris Gunn is best known for his humorous and historical documentary 'Changing Gears: Flagstaff and the Mountain Bike' which premiered at the Orpheum theater to a sold out crowd. Bob Reynolds is an award winning filmmaker and director of Sedona International Film Festival's screenplay competition. Michael Rulon, PhD (Co-chair) is Associate Teaching Professor of French and World Cinema at NAU and former co-director of the NAU International Film Series. Casey Russell is an actor in Flagstaff and content creator on YouTube and TikTok. Ann Werboff is a lifelong film buff who teaches Economics at NAU and volunteers with Creative Flagstaff and Theatrikos.
Masks and proof of vaccination are no longer required at Theatrikos. But we do still recommend them. Concessions are provided by local Flagstaff bakeries.