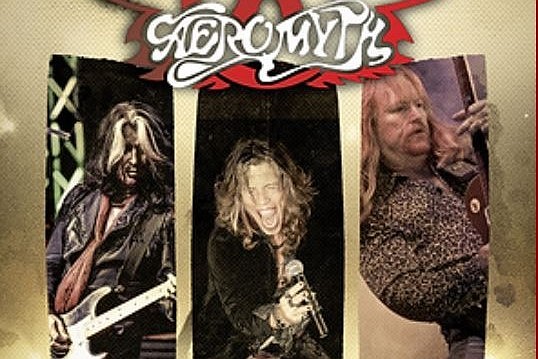 ---
---
Elks Theatre Schedule
"Rudolph the Red-Nosed Reindeer, Jr."
Presented by: One Stage Family Theatre
Friday, Nov. 10, 7 p.m.
Saturday, Nov. 11, 3 p.m. & 7 p.m.
$12/$15
One Stage Family Theatre brings this wonderful musical to the stage with a cast of 60 local children ages 18 and under. The youngest is 3! The cast is full of seasoned and new to theatre local children that will bring this holiday classic to life This is based off the television special with all of your favorite characters coming to life as it teaches us that what makes you different can be what makes you special. Because of his shiny nose, Rudolph doesn't feel like he belongs in Christmas town and sets off to find a place that accepts him. Along his journey, he encounters fellow misfits, only to realize that home is where he has belonged the whole time. When a storm threatens to keep Santa's sleigh from taking flight, it's up to Rudolph to save Christmas!
"AEROMYTH"
Presented by: TAD Management
Friday, Nov. 17, 7 p.m.
$25/$27
Formed in 2007 and hailed worldwide as, "The Ultimate Aerosmith Tribute Experience." AEROMYTH has achieved a level of success and notoriety nearly unheard of in the Tribute community. Paying their dues and honing their craft for well over a decade, the band has performed countless shows. Touring internationally with venues ranging in size from clubs and theaters straight up to Dodger Stadium, they have defined themselves through a combination of stellar live performance re-creations, uncanny physical likeness and unparalleled musicianship. The band's only objective is very simply "The suspension of disbelief while remaining true to the undeniable spirit of America's greatest Rock band".
Country Christmas Starring Drew Bahloh & the Garth Live! Band
Presented by: TAD Management
Friday, Dec. 1, 7 p.m.
$25/$27
There's nothing quite like the feeling of singing your favorite holiday songs in the style of your favorite Country Music singers. The latest production from TAD Management delivers just that! COUNTRY CHRISTMAS will put you in the holiday mood in true Country Music fashion. Drew Baloh, star of Garth Live! is joined on stage by Hana Baloh and the Garth Live! band to deliver a Christmas show you will be talking about for years to come! In addition to the Country Christmas Classics, you will also hear some of the greatest music produced in the 90's country era including monster hits such as "Friends in Low Places", "The Thunder Rolls", "The Dance", "Much Too Young (To Feel This Damn Old)", "Ain't Goin' Down (til the Sun Comes Up)" and countless others.