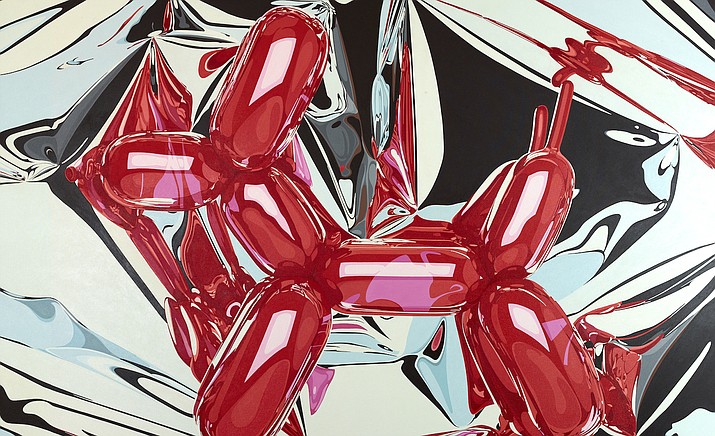 ---
---
Sedona International Film Festival presents the Great Art on Screen series with "Jeff Koons: A Private Portrait." The film will premiere in Sedona on Tuesday, Nov. 14, at 4 p.m. at the festival's Mary D. Fisher Theatre.
Great Art on Screen is a series of documentaries featuring an in-depth look at the most extraordinary and groundbreaking art masters of their time.
This is not just a documentary but also an amazing journey inside the mind of the most popular and controversial artist of our time.
This film will show the hidden mechanisms lying behind the person, the artist and the Koons brand. It's an intimate exploration of Jeff Koon's consciousness aiming to discover what motivates him and shapes his incomparable vision.
With exclusive access to the Koons family home in York, Pennsylvania, the documentary investigates Koons' roots and everyday life, follows him to New York City to his vast studio where tens of painters, sculptors and graphic designers are based, and then on to Qatar and Europe, to the Greek island of Hydra during his 2021 five exhibitions tour.
Among the other works, the documentary shows Play Doh, Puppy, Balloon dog, Banality, Michael Jackson and Bubbles, Tulips, Lobster, Pink Panther, Bracelet, Cracked Egg, and New Hoover Convertible.
Koons family members, curators, gallery owners, artists such as Julian Schnabel, will describe the world, the private life and the person that is Jeff Koons.
The Great Art on Screen Series is generously sponsored by Goldenstein Gallery.
Tickets are $15 general admission, or $13 for Film Festival members. Tickets are available in advance at the Sedona International Film Festival office or by calling 928-282-1177 or online at SedonaFilmFestival.org. Both the theatre and film festival office are located at 2030 W. 89A, in West Sedona.