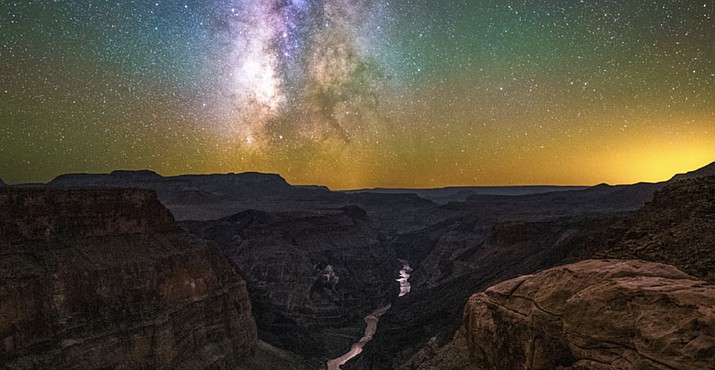 ---
---
Yavapai Lodge on the South Rim of the Grand Canyon hosts "Night Sky Talks" Nov. 13 from 5:30 to 8:30 p.m.
Expert astronomers Ed Anderson and Mary Lara will guide visitors through the stars, planets and the James Webb Space Telescope. Then, head to the Market Plaza parking lot for an enchanting star-viewing party through telescopes.
Free and open to all, this event offers a chance to connect with the cosmos and expand your horizons. Another upcoming Night Sky Talk session will be available on Dec. 11.
Yavapai Lodge is in Grand Canyon Village at 11 Yavapai Lodge Road. Learn more at VisitGrandCanyon.com/plan-your-adventure/night-sky-talk.