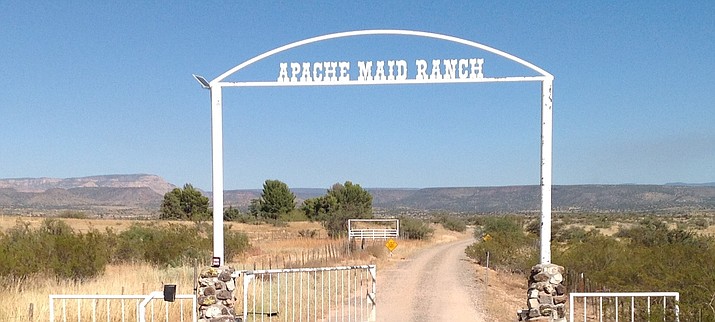 ---
---
The Cornville Historical Society is pleased to announce its Annual Holiday Fundraiser Event at the Apache Maid Ranch Lower Ranch Headquarters at 500 East Cornville Road, from 1 to 4 p.m., Sunday, Dec. 3. The event will feature a 'Ranching on the Apache Maid' presentation by Don Godard, a well-known Cornvillian with a wealth of knowledge about the Ranch's history. The Ranch was established in the 1880's and has long been one of the biggest ranch operations in northern Arizona, serving as a popular camping spot for seasonal cattle drives. The Apache Maid operation spans over fifty miles eastward from Cornville to its Upper Ranch headquarters beyond its namesake Apache Maid Mountain.



The program will be followed by the Society's popular raffle of a big array of gift baskets that feature gift certificates and themed items. Refreshments will be served. The event will be outdoors by the barn, and seating will be limited, so please bring a lawn chair if you can. There will be NO SMOKING allowed anywhere on the property. In case of rain, the event will be moved to Oak Creek School. Let's hope for good weather, so we can all see what is behind that big familiar entry gate!

The cost of the event will be $10 per person, which includes ten gift basket raffle tickets to be issued at the door. Raffle tickets will also be sold at the event for $1 each or six for $5. Admission is limited to 120; and reservations are required in advance. Reserve your tickets by calling Karen Wilkens at 920-650-1702 or Pat Nomm at 928-821-0040. After reserving your ticket, send payment to the Cornville Historical Society, P.O. Box 1200, Cornville, AZ 86325. Tickets will be held for pickup at the event.