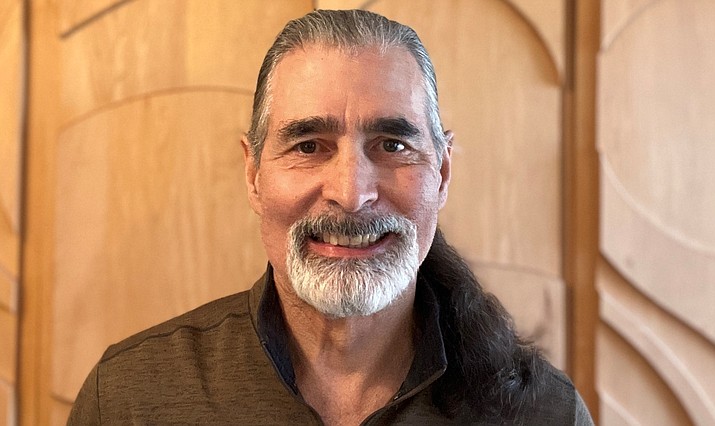 ---
---
Greetings everyone, we are supporting Dr. Devin Mikles in his campaign to raise funding for a new and groundbreaking medical treatment for Parkinson's disease.
Please consider helping us raise funds for medical treatment for our beloved community physician, Dr. Devin Mikles. Dr. Mikles treated thousands of members of our community over 27 years here and provided countless hours and dollars of free care during that time. Devin has had Parkinson's disease for 20 years now and is in stage three of five of the disease. He was forced to retire early due to the progression of the disease, and now requires caregivers to assist him. Those who know him can see that he has battled the disease with much courage and devotion, hoping against all odds to find a treatment that would allow him to return to practicing medicine, especially to help the growing number of otherwise healthy people who have this disease, and to live out his natural life without the debilitating symptoms of Parkinson's.
Through constant vigilance of global research and treatments of Parkinson's, Devin recently found a breakthrough medical treatment that has the potential to reverse the disease to the level of the pre-symptomatic stage, and potentially cure this disease.
Although the treatment is offered by a reputable US-based biotech company (Zhittya Genesis Medicine See zgm.care) and has undergone very successful trials in the US for heart disease (coronary artery disease), it has not yet been approved by the FDA for patients with Parkinson's in the US. It has however been approved by the Government of the United Kingdom in the British Virgin Islands. The company is offering a compassionate trial to Devin, which unfortunately has an upfront cost of $50,000 for the initial treatment and ongoing medication needs. If Devin is going to receive this life-altering therapy, he will have to travel out of the country, will need to take caregivers with him, and the treatment and medication will cost him $50,000. It may take another 5-10 years before FDA approval will occur for this medical treatment in the US. Devin simply does not have time to wait that long to receive this treatment, due to the fact that progress to the end stage of the disease will occur much more rapidly from this point on.
Devin recently spoke with several other people who have been undergoing this treatment over the last six months to a year, and they are reporting to us that they are 50-90% improved and still making good progress in their recovery from Parkinson's.
Even more important than Devin's personal recovery is the expert wisdom and knowledge of medicine, and now of Parkinson's Disease, that he has been sharing on a one-to-one basis with those who reach out to him. He has lived with this disease for 20 years, and until the last few years, did very well. His understanding is helping many other people, and because he is otherwise healthy, returning to an asymptomatic state would allow Devin to continue to help many more.
We are still working to raise the money that Devin needs for his treatment, and greatly appreciate every donation through the GoFundMe site (which is still active online at GoFundMe.com/f/help-devin-mikles-beat-parkinsons ) and personal gifts. Toward this effort, we will be hosting a fundraiser event on Sunday, Nov. 19 from 1 p.m. to 4 p.m. At the home of Dr. Victoria Coulter at 135 Pinon Valley Drive in the Village of Oak Creek. Featured will be Devin's personal art collection of over 60 original paintings (devinalaricmikles.com), local artist donations, silent auction items, and services with support from local restaurants and resorts. There will be live music, food, beverages, and wine. Devin's poetry books will be available for purchase, and he will do a live reading as part of the entertainment.
We hope to see you at this community event to take advantage of the sale of beautiful works of original art, hear great music, purchase one of Devin's books of poetry, and enjoy some refreshments and wine. Your entry donation of $25 will also include one raffle ticket (you can purchase more at the door) for various offerings from businesses and community members.
During this time of Thanksgiving, please support Dr Mikles as he continues his journey to heal himself so he can continue to heal others. We thank you from our hearts and souls for your support and hope to see you on Nov. 19, 1-4 p.m. at 135 Pinon Valley Dr, VOC.
Biographic info: Dr. Devin Mikles practiced Internal and integrative medicine and homeopathy in the Verde Valley for 27 years. He taught medical students and Internal Medicine Residents from the University of Arizona School of Medicine and Midwestern School of Osteopathic Medicine for 20 years and was the medical director of the nonprofit Northern Arizona Hospice program for 20 years. He founded and ran the award-winning physician continuing medical education program at Verde Valley Medical Center for 15 years.
Dr. Mikles' dream was to provide patients with a full range of healing options, which he achieved through developing Choices Integrative Healthcare of Sedona. For over 20 years, he brought together the alternative and medical communities offering his patients multiple systems of treatment and a wide variety of healing modalities. This was an amazing gift to our community.