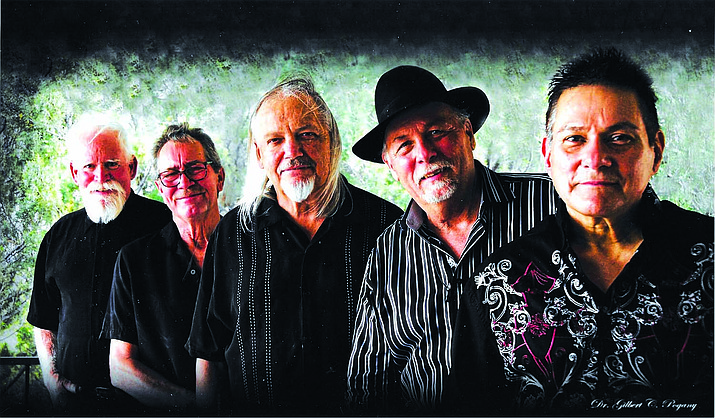 ---
---
10-12 Lounge
910 Main St., Clarkdale
928-639-0800
1012Lounge.com
Thurs 11/16 5pm Robert Lafler
Sat 11/18 2pm Toucan Eddy
Sun 11/19 2pm Well Dressed Wolves
Tues 11/21 5pm Frizzy & Edgy
Calavera Mexican restaurant
747 S Main St, Cottonwood
(928) 634-9618
Sun 11/26, 5-8pm - Open Mike. Signups at 4:30. All Skill Levels. Audience Welcome.
D.A. Ranch Estate & Vineyards
1901 Dancing Apache Rd., Cornville
928-247-6868
daranch.com
Instagram @daranch_vineyards
Join us at D.A. Ranch for live music, estate wines, outdoor fun, and more. All ages are welcome and we're pet friendly as well (leash please).
Tasting Room hours are 11am-6pm
Fri 11/17, 11-2pm - Bill Barnes duo
Sat 11/18, 11-2pm - Carl Hull duo
Sat 11/18, 2-5pm - Viola & The Brakemen
Sun11/19, 11-2pm - Jerry McFarland
Sun 1119, 2-5pm - Thunder & Lightnin'
*Live music schedule in conjunction with the Verde Valley Pottery Festival
Fiddler on the Rock
Concert Series
The "HUB" at Posse Grounds
525 Posse Ground Road, Sedona
fiddlerontherock.com
Mondays thru Dec. 18, 6:30 - 8 p.m.
Live Weekly Concert Series. Featuring symphony solo violinist and multi-genre looper artist, Tyler Carson, Fiddler on the Rock. Suggested donation $11-$33
Mooney's Irish Pub
671 AZ-179, Sedona
(928) 282-2331
mooneysirishpubsedona.com
SAT. 11/25, 6-9PM - Martini And The Pope Will Be Hosting Their Open Mic Music Jam
Vino Di Sedona
Wine & Beer Store/Bar/Kitchen
2575 W SR 89A
West Sedona
928 554-4682
VinoDiSedona.com
Wed 11/15 - Rick Busbea, "Jukebox" Rock & Country - 5pm-8pm
Thurs 11/16 - Open Mic Night Hosted by KB Bren - 5pm-9pm
Fri 11/17 - Out West, Acoustic Rock Duo - 6pm-9pm
Sat 11/18 - Wine Tasting 3pm-5:30pm; Beatles Night w/Tommy "Rocks" Anderson - 6pm-9pm
Sun 11/19 - Alex Ogburn, Singer Songwriter / Americana / Blues
Tues 11/21 - Rick Cucuzza, Classic & Modern Rock - 5pm-8pm
MUSICIANS
Christy Fisher

Fri 11/17 - Hilton Resort- Sedona 7-9
Sat 11/18 - The Arabella Hotel- Sedona 6-8
Sun 11/19 - Mogollon Vineyards- Dewey 2-5
Toucan Eddy
Fri 11/17 – Toucan Eddy, The Chaparral, 325 S. Main St, Cottonwood, 3-7pm
Sat 11/18 – Toucan Eddy, 10/12 Lounge, 910 Main St, Clarkdale, 2-6pmHilton, VOC