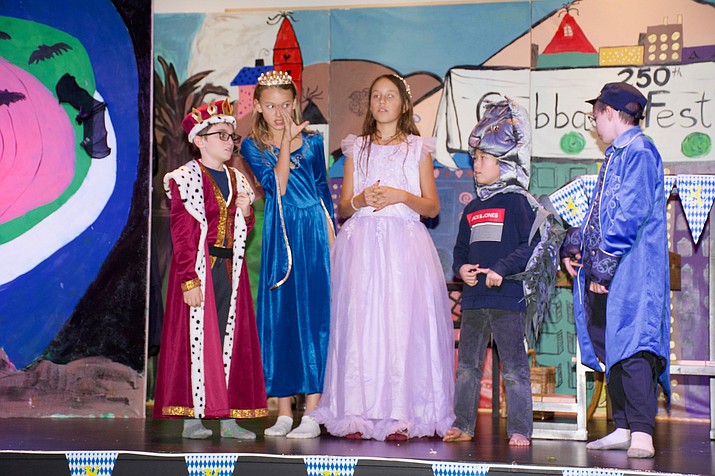 ---
---
Students from four Sedona schools participate in 'The Princess and The Porcupine' by Ed Monk, in association with Playscripts, Inc. and produced by Parangello Players, a 501(c)3.
Performances are Friday, Nov. 17, at 7 p.m., Saturday, Nov. 18, at 2 p.m. and 7 p.m., and Sunday, Nov. 19, at 2 p.m. at Sedona Charter School Performing Arts Center, 165 Kachina Drive.
The story is about a Princess who is spoiled rotten by her parents, King Schmoe and Queen Foriday. They have overtaxed the villagers of Puffinetter, a town that is sustained by cabbage growing and their Annual Cabbage Festival. The King and Queen must marry off Princess Perfect in order to pay for her lifestyle. Sir Jun the Brave, Sir Prize the Wise, and Bob The Porcupine compete for the hand of Princess Perfect in the marriage contest whereby they must retrieve the Red Ruby of Rama from the Two Headed Monster of Bad Stuff.
Tickets are $18/$15/$10. Purchase tickets at ParangelloPlayers.com/events and support Children's Theater! All tickets are tax deductible as donations.