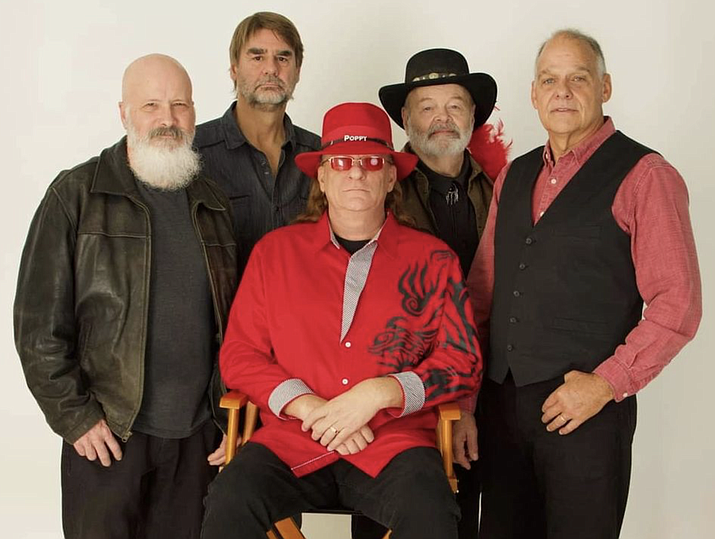 ---
---
Get set music fans for some of Sedona's best live music performers strutting their stuff at Sound Bites Grill this week.
The fun begins on Wednesday, Nov. 15, from 6 to 9 p.m. with Sedona's favorite minstrel Patrick Ki hosting the restaurant's Wineaux Wednesday wine tasting event.
Great music, great libations, great wine and a fun time is guaranteed for all who make the time to have fun and dine at Sedona's favorite live music venue.
Thursday, Nov. 16, from 6 to 9 p.m., on the Sound Bites Celebrity Showroom stage, it's Chill on the Hill, with Sedona's favorite father and son duo, Robin and Eric Miller weaving their musical magic.

These gifted professionals cover the classics like no others can and always put on a show bound to please and excite you.
A favorite with the locals, their shows form a perfect backdrop to enjoy a fine meal and tasty refreshments.
On Saturday, Nov. 17, from 6 to 9 p.m., it's Poppy Harpman & the Storm, storming the stage, featuring front man and harmonica virtuoso Poppy Harpman, backed by lead guitarist Randy Magnuson, keyboardist Jeff Lucas, bassist Randall Hakke and drummer Mark Ulmer.
One doesn't play the Blues. You feel them and that's what this band does oh so well.
Every member of his band is a powerhouse musician and performer in their own right, guaranteed to deliver a show everyone will remember long after it's over.
If you love the Blues, this is one show you don't want to miss.
On Saturday, Nov.18, from 6 to 19 p.m. Sound Bites Grill features, Scandalous Hands, a fusion rock band that knows how to rock, playing music from The Beatles, Steely Dan, Allman Brothers Band, Led Zeppelin, original tunes and more.
This four-piece band plays contemporary versions of rock standards, taking them to unfamiliar new heights as they jam out into the stratosphere.
They dominate the stage with power and a sharpness that defines their professionalism.
Featuring explosive solos and infectious grooves, this is one band you want to see up-close-and-personal -- and no better place to see them than on the Sound Bites Celebrity Showroom stage.
Their live performances are impeccable, and their coverage of classics is unique and inspiring.
Band members include Troy Schilperoort on keyboard; Adam Haar on guitar and lead vocals; Dennis Messenger on bass; and Shawnee Snaketail on drums.
Scandalous Hands continues to grow, debuting new material with each performance, unleashing an explosive inventiveness in their covers of familiar classics.
What makes this band stand out are the sharp harmonies that ring over the music, so one can hear every word of the songs as they were intended to be listened to.
The band exhibits excellent volume control and can shift from a whisper to all-out-load hard rock in an instant
Every member adds to the mix, creating a sound bigger than the sum of their parts.
On Sunday, Nov.19, from 6 to 9 p.m., it's Jazz & Juice with the Chris Counelis Jazz Band jazzing it up for head-nodding, finger snapping jazz aficionados.
Saxophonist Chris Counelis is a true master at his craft. Versatile, engaging, talented and inclusive, this musician plays to the audience, especially for those who love Jazz.
He will get off the stage during a song and play his sax for delighted audience members gifted with his personal aura and musical virtuosity.
He makes you feel like you and the music are one.
Sound Bites Grill is located at the Shops at Piñon Point adjacent to the Hyatt in Sedona. For more information please visit SoundBitesGrill.com or call 928-282-2713. Tickets can be purchased via their website. Some shows are ticketed events.