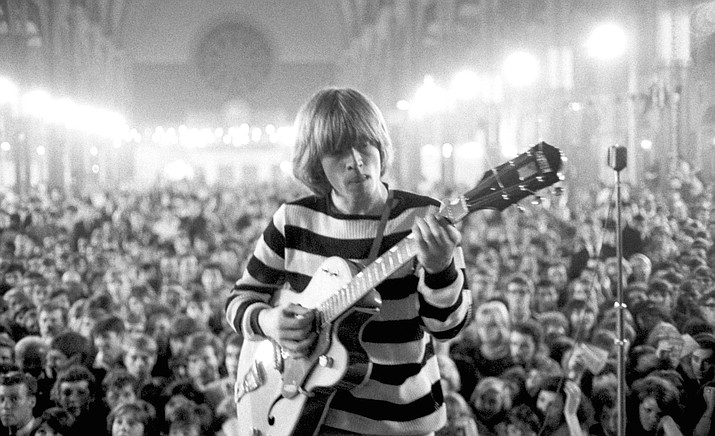 ---
---
The Sedona International Film Festival is proud to partner with Old Town Center for the Arts to bring movies to Cottonwood!
'Monday Movies on Main' continues on Monday, Nov. 20 with the Cottonwood premiere of 'The Stones and Brian Jones' at 7 p.m. at Old Town Center for the Arts.
Nick Broomfield's new documentary 'The Stones and Brian Jones' uncovers the true story and legacy of Brian Jones, the founder and creative genius of The Rolling Stones.
As a schoolboy aged 14, Nick Broomfield met Brian Jones, by chance, on a train. Brian was at the height of his success, with the world at his feet, yet just six years later he would be dead.
The Stones and Brian Jones looks at the relationships and rivalries within The Rolling Stones in those formative years. It explores the iconoclastic freedom and exuberance of the 60s, a time of intergenerational conflict and sexual turmoil which reflects on where we are today.
Featuring revealing interviews with all the main players and unseen archive released for the first time, 'The Stones and Brian Jones' explores the creative musical genius of Jones, key to the success of the band, and uncovers how the founder of what became the greatest rock & roll band in the world was left behind in the shadows of history.
Tickets are $12 general admission and $9 for Film Festival members and $10 for students. Movie concessions will be available, including beer, wine, soft drinks, water, popcorn and a selection of movie candy.
For tickets and more information, please call 928-282-1177. Tickets can also be ordered in advance online at SedonaFilmFestival.org.
Old Town Center for the Arts is located at 633 N. 5th Street (just off Main) in Cottonwood.