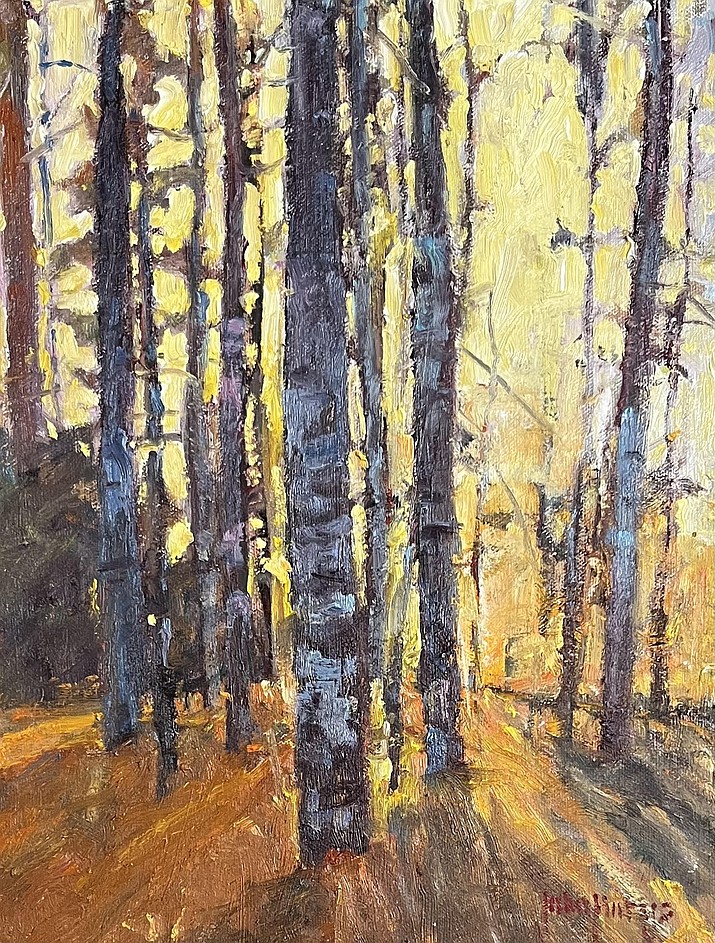 ---
---
John Horejs captures autumn in the desert, his panting's convey this magical time of transformation. As the scorching summer heat gradually gives way to cooler temperatures, the arid landscape undergoes a remarkable change he has brought to life with oil on canvas.
In 1973 John Horejs purchased his first set of oil paints and embarked on a series of painting lessons, guided by his aunt. Born and raised in the small town of Twin Falls, Idaho, it was clear that this town was far from being an art hub. His earliest memories of encountering paintings were during the Twin Falls County Fair.
From these modest beginnings in the world of art, Horejs was fortunate to experience growth and progression. Remarkably, since 1986, he has been able to provide sole support for His wife and family of nine children solely through the proceeds generated by the sale of oil paintings through galleries across the United States.
John's artistic philosophy, simplicity takes precedence as the embodiment of elegance. His chosen medium is exclusively oil, employing only two brushes and seven colors, in addition to white. Horejs distinctive representational/impressionistic paintings are crafted on hand-made custom contemporary box canvases without frames, which have become a distinguishing trademark. John Horejs approaches each painting with a singular focus, working as swiftly as possible to ensure that they are consistently applying wet oil into wet oil paint. Furthermore, most of his work is conducted within the confines of his studio, utilizing his own photographic references of landscapes, gardens, clouds, and deserts he has encountered during his travels.
In a world characterized by growing complexity and uncertainty, John Horejs is dedicated to using his paintings as a means to convey qualities such as grace, elegance, quality, and beauty.
The Wyatt Gallery will be Hosting a First Friday Art Walk on Oct. 6 to Highlight John Horejs' new painting 'Autumn's Arrival' at Hillside 671 SR 179 Suite A 5&6 from 4 - 7:30 p.m. with live painting from the artist.