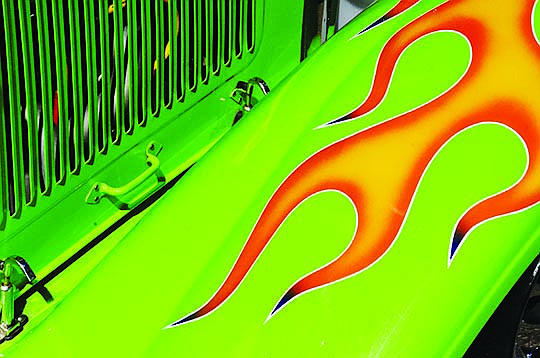 ---
---
The Art Garden Gallery will open its gate for the 2nd Annual Fall Fest from Friday Oct. 27 through Sunday the 29 from 10 a.m. – 5 p.m. daily. This year's show features eight renowned local artists and one special out-of-state guest artist. There will be daily demonstrations of Art Spark wood burning, Raku firing, and wheel formed ceramics. Enjoy live music by Yarrow from 12-2 p.m. on Friday and Saturday.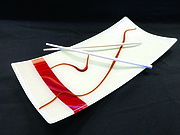 The Fall Fest at the Art Garden Gallery is a truly immersive experience, where beautiful, unique and diverse artwork is displayed in a harmonious setting. From the entrance at the top of the garden and down the flagstone pathway surrounded by artistry, to the casita overlooking the red rocks, artists will be on hand to share insights about their work.
Sue Meyer hand-builds her beautifully functional ceramic pieces, incorporating creative textures, leaf impressions and precisely detailed glazes. Meyers' extensive background in home décor, display and floral arrangement shines through in her dried flower and stone embellishments.
Paul Kanter's photography seeks patterns, geometries, and movement or stillness in a variety of subjects: abstracts, botanicals, macro, architecture, landscapes, and the occasional vintage aircraft and cars.
Mixed-media artist Cindi Horste's style features a vibrant explosion of bright color, texture and story with a lighthearted, whimsical twist. Peruvian colors, Native Inuit carvings and Pacific Islander tribal batiks are some of her strongest influences. Cindi Horste categorizes her creative process as "Art-e-ology." Her latest creations in includes hand forged copper and dichroic glass.
Steve's Horste's electrical engineering background lends itself to exploring the 'Spark Art' technique of applying 10-20K volts of electricity to wood; resulting in the unique patterns he calls 'Emerging Artifacts'. Horste employs native turquoise inlay and copper wire, adding texture and an architectural feel to his designs. New products include charcuterie boards and serving blocks for cheese knives.
Jeweler Patty Hoisch carves her designs in wax and then has them cast in sterling silver or three colors of bronze. These custom metal pieces are enhanced by beads from around the world. Her unusual designs are inspired by the natural world, and spiritual concepts. Hoisch has been creating jewelry for her business 'Wild Hare Arts' for over 15 years.
Michael Bolen is an award winning ceramic artist. He is inspired by the work of Paul Soldner, Warren Mackenzie and Luna Peterson and currently works at both the Reitz Ranch Center for Ceramic Arts and his home studio in Clarkdale. His current obsession is alternative firing techniques such as Raku, Saggar and Pit Fire.
Nadine Cummins, new to Fall Fest this year, focuses on functional and decorative fused and stained-glass art. She regularly attends workshops by both local and nationally known glass artists to continually enhance her breadth and depth of technique.

Sheila Jordan is also a new addition to the show. She has used upcycled materials in her artwork for the past 15 years. Currently Jordan creates garden totems by artistically weaving together colors, shapes and textures of old, discarded and found objects along with handcrafted mosaics and beadwork to make vibrant, whimsical, and unique garden totems.
Special Guest Artist Rob Adamson of Island Art Glass in Whidbey Island, WA, is in his 53rd year of glassmaking. His work is inspired by the beauty of the natural world of the Northwest. Island Art Glass presents breathtaking glasswork designed for garden and outdoor use.
From Friday, Oct. 27 through Sunday, Oct. 29, Fall Fest at the Art Garden Gallery will be open from 10am-5pm. The Art Garden Gallery is located at 230 Morgan Drive in the Village of Oak Creek. For more information call Sue Meyer at 206-595-8926, or go to ArtGardenGallery.com.