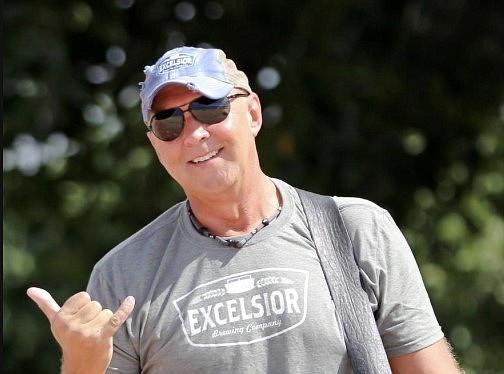 ---
---
Former Glen Campbell bandleader Jeff Dayton plays a two-night weekend at Sound Bites Grill in Uptown Sedona starting Friday, Oct. 20, from 7 to 9 p.m. and Saturday, Oct. 21, from 7 to 9 p.m.
For his Friday show Dayton brings on his band, 'The Red Rock Rangers', comprised of Arizona veterans John Murray on acoustic bass; Ron Rutowski on fiddle and banjo; Billy Parker on mandolin, and Jeff on guitar and vocals for a romp through Country favorites from Bob Willis and others, Sinatra and even the Beatles performed up-close-and-personal on the Sound Bite Grill Celebrity Showcase stage.
This band takes country music to a whole new level, performing with gusto and energy rarely seen or heard from an acoustic ensemble, with each musician combining years of professional musical performances with national acts across the country to create a show you will long remember.
For his Saturday show, Dayton, a songwriter and recording artist in his own right, takes you on a trip through time and his 15-years playing with Campbell, sharing insights only a true friend and insider can know.
Dayton's career is a success story built on hard work, faith and professionalism. From his time as bandleader and guitarist with Campbell to his tours on guitar with Lee Greenwood and megastar Kenny Chesney, Dayton has kept the same upbeat gratitude and energy he's had since his early days in club bands.
He's played shows on guitar with Willie Nelson, Vince Gill, Tanya Tucker, Toby Keith, Buck Owens and Bo Diddley to name a few of the greats.

His years playing with with Campbell were filled with stories, shows and adventures, traveling and recording with one of America's best-loved and most-respected country/pop artists.
It's only natural that with Campbell's passing, there would be a demand for his music to still be heard. Jeff has been answering that call with some of the stories and the songs of his long-time friend.
As he tells the stories of his relationship with Campbell, and the music and good times they shared, he plays songs that capture that journey and bring the audience ever closer into knowing what Campbell was like.
He shares anecdotes about their shows and adventures, and what it was like traveling and recording with one of America's best-loved and most-respected country/pop artist of all time.
It will be an intimate performance.

The show is billed as a 'Salute to Glenn Campbell' and that is precisely what the show is all about – bringing the feeling of fun and love Campbell shared to the stage.

Everybody is invited to sing along.
Other Sedona musical luminaries will be featured during the week include: Patrick Ki on Wineaux Wednesday, Oct.18, from 6 to 9 p.m.; Chill on the Hill with Robin and Eric Miller, Oct. 19, from 6 to 9 p.m.; and Dave Len Scott on Sunday, Oct. 22, from 6 to 9 p.m.
Sound Bites Grill is located at the Shops at Piñon Point adjacent to the Hyatt in Sedona. For more information please visit SoundBitesGrill.com or call 928-282-2713. Tickets can be purchased via their Website. Some shows are ticketed events.