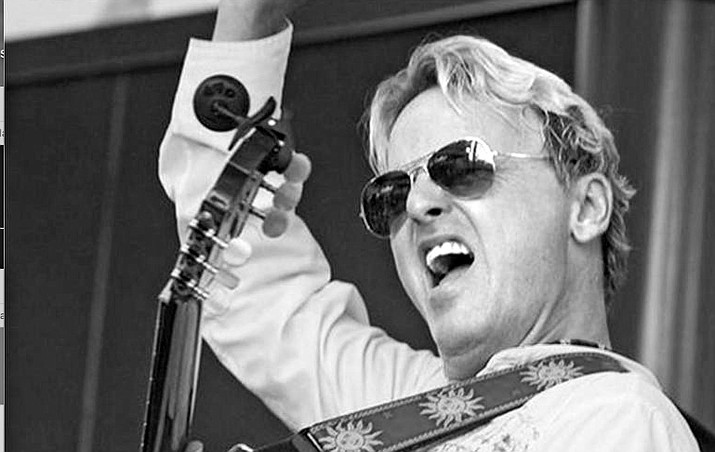 ---
---
Jazz Luminary and national recording artist Steve Oliver and his band are ready to groove Sound Bites Grill Saturday, Oct. 28, from 7 to 9 p.m., in the state-of-the-arts Sound Bites Grill Celebrity Showroom Stage.
You can find no better live music venue in Northern Arizona to see and listen to some of the country's best musical acts than this New York City-inspired night club environment.
Walls adorned with beautiful guitars, a primo sound system, awesome lighting and a mouth -watering menu, if you are going out for a night of live music and fine dining, this is where you want to be.
With a career spanning over 25 years in music, multi-instrumentalist, singer, songwriter and producer Steve Oliver is still being heard each day on radio around the world.
His career has produced multiple No. 1 hits on the Billboard charts and countless radio staples over nearly two decades – including with his latest album 'Unified' (2020) – a collaboration with keyboardist Brian Simpson that has reached the No. 1 spot on the Billboard and Amazon jazz sales charts.
Steve's been a touring member of Acoustic Alchemy, has played countless club dates and headlined festivals worldwide. He's also co-written and produced tracks with Grammy award winning pianist Omar Akram and many smooth jazz notables including Vincent Ingala, Brian Simpson and Paul Taylor.
Having released eight studio albums, a live CD / DVD package and a 'Best Of', for Oliver, music is therapy and a welcomed diversion from the current world climate. With radio legacy hits to his credit including 'High Noon', 'Fun In The Sun', and 'Global Kiss', today Oliver is just as comfortable being a creator, adviser, and mentor to others.
Moreover, Oliver's live performances are an experience in themselves. His charismatic stage presence and seamless fusion of genres make every show a captivating journey. Whether performing solo or collaborating with other musical luminaries, Steve Oliver never fails to create an atmosphere of musical ecstasy that lingers long after the final note has been played.
Oliver's distinctive style seamlessly marries jazz, pop, and world music influences, crafting a sound that is both fresh and familiar. His mellifluous voice adds an extra layer of richness to his instrumental prowess, setting him apart in the jazz landscape.
One of Steve Oliver's defining features is his remarkable ability to incorporate a myriad of global influences into his music. His works are a testament to his admiration for various musical traditions, as they echo with the rhythms of Latin America, the mystique of the Middle East, and the chill vibes of the Caribbean. This blend of genres results in a genre-transcending experience that has won him a dedicated following worldwide.
On Friday, Oct. 25, from 6 to 9 p.m. Sound Bites Grill features, Scandalous Hands, a fusion rock band that knows how to rock, playing music from The Beatles, Steely Dan, Allman Brothers Band, Led Zeppelin, original tunes and more.
This four-piece band plays contemporary versions of rock standards, taking them to unfamiliar new heights as they jam out into the stratosphere.
Featuring explosive solos and infectious grooves, this is one band you want to see up-close-and-personal -- and no better place to see them than on the Sound Bites Celebrity Showroom stage.
Sound Bites Grill is located at the Shops at Piñon Point adjacent to the Hyatt in Sedona. For more information please visit SoundBitesGrill.com or call 928-282-2713. Tickets can be purchased on-line via their Website.