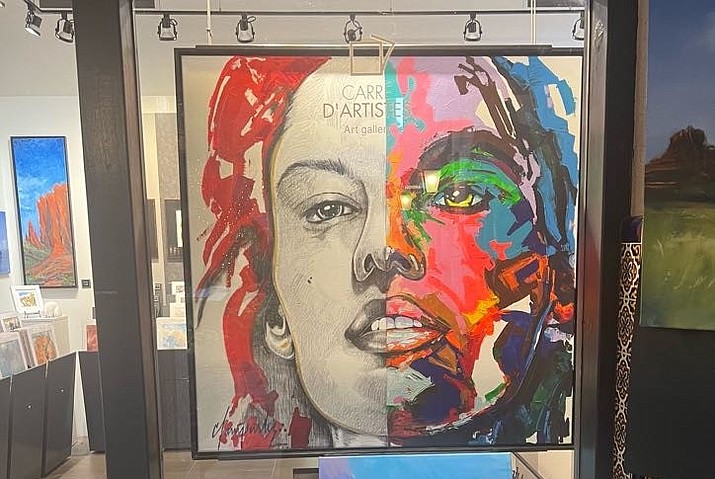 ---
---
We are proud to present two new artists at our gallery: Sophie Costa and Cressanne.
Sophie Costa's pop art is happy, very eye-catching and often a nostalgic nod to the 1980's. She utilizes up-cycled materials like cassettes and vinyl records, crushed perrier, oasis and or orangina cans, etc. Sophie does homage to many an American Contemporary master.
Cressanne used to design for Yves St Laurent but is now a full time artist. Her human figures are abstracted yet powerful. Her color palette is often informed by her experience of watching the master designer come up with his designs and accessorizing.
Come visit and see the art in person. The gallery is open every day from 10 a.m. – 6 p.m. Carre d'artistes at Tlaquepaque, 336 State Route 179, Unit B121 in Sedona. 928-282-8704, CarreDArtistes.com.