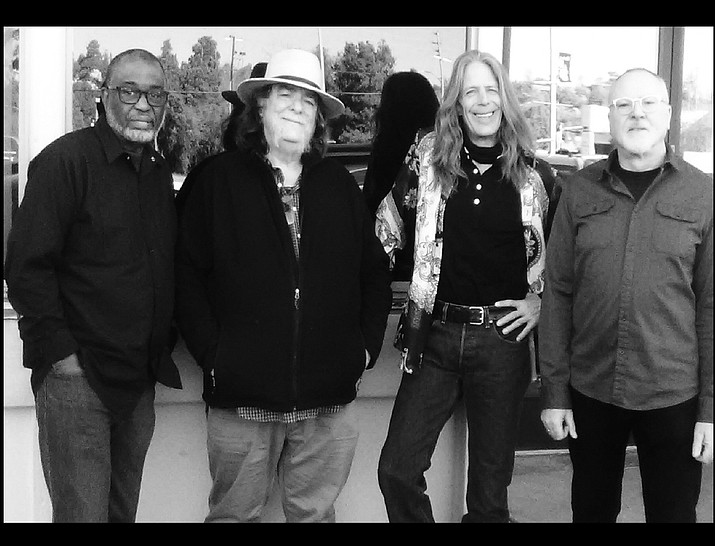 ---
---
On Saturday, Sept. 16 from 12:30 p.m. until 4:30 p.m., Chad Watson and Pam Loe will be joining Christian Michael Berry, (From the Swamp Poets Band), for a trio performance at Alcantara Vineyards in Camp Verde. Later that same day, from 7 p.m. until 10 p.m., the two will be joining Chris and his full band, The Swamp Poets, for a performance at PJ's Village Pub in the Villages of Oak Creek. Chad is a "World Class" and "In Demand" bassist who has played with The Burrito Brothers, Charlie Rich, Ronnie Milsap, Delaney Bramlett, David Arkenstone, Janis Ian and countless others. Pam Loe is a California Country Music Hall of Fame performer. The Swamp Poets are a critically acclaimed and award winning band whose 'Hoodoo Du Voodoo?' album is currently receiving heavy radio airplay on over 100 radio stations world-wide and was called "One of the most important albums of the last decade by the Independent Blues Broadcasting Association. Admission is free to both events and it is a rare occurrence to see performers of this caliber for free and at smaller, more intimate venues. Please see attached links for more information about The Swamp Poets, Christian Michael Berry, Chad Watson and Pam Loe.
The Swamp Poets featuring Christian Michael Berry are an American Blues Based Roots Music Band that is led by West Coast Music Veteran Christian Michael Berry, (Who also writes the majority of their material). Their sound is reminiscent of a combination of early Creedence Clearwater, Little Feat, Larkin Poe, Blackberry Smoke, Seasick Steve and The Allman Brothers. Their primary influence is all of the diverse roots music genres found along the Mississippi Delta region or as they like to call it "Radio Friendly American Roadhouse Swamp Soul Music". Says Christian: "I was born on the Mississippi River and there is no denying that it has a strong influence and pull on every single thing that we do including our 'Countryish' stuff. Even that has a Delta Country Blues feel" to it.
The current core band line up consists of: Christian Michael Berry - lead & backing vocals, , rhythm & slide guitars, bass, mandolin, banjo and blues harp. David Girardin - bass. Taul Paul Epoch - backing vocals, blues harp and flute. DeVell Riley - drums. Whenever they can, the Swamp Poets also employ Elvin Killerbee on lead guitar and Scott Smith on keyboards.
The Swamp Poets invite everyone to visit and like our Facebook Page at Facebook.com/ElectricSwampPoets, (It's where we list all of our shows, videos, radio playlists and all of the latest and most "Up to date" Swamp Poets news!).