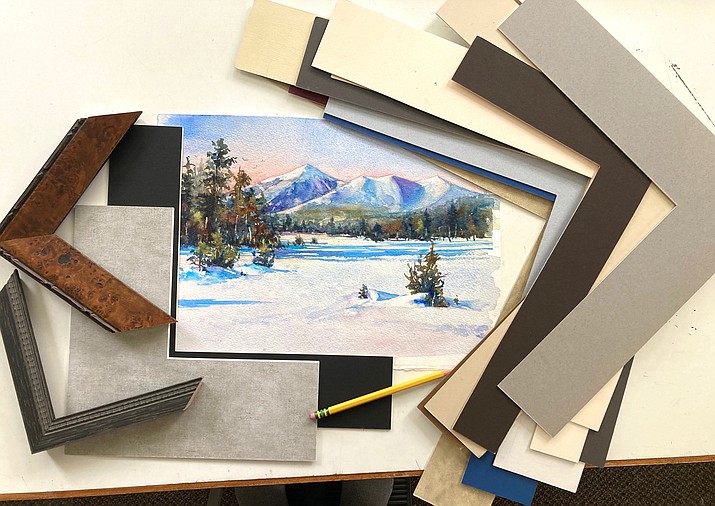 ---
---
Do you want to cut your framing costs and still display your artwork like a pro? If so, this demonstration is for you. Please join us on Friday Sept. 22 at 9 a.m., at the Sedona United Methodist Church on 110 Indian Cliffs Road in Sedona. This interactive program is being sponsored by the Northern Arizona Watercolor Society (NAWS), a regional non-profit watermedia art association with members from Flagstaff to Prescott.
Flagstaff artist and NAWS member Marsha Owen will explain the tools, techniques and tips on framing for artists. This demonstration is intended to help artists find reasonable and creative framing solutions. Resources for supplies will be shared as well as useful places our artists have found frames. Examples of presenting artwork without glass will be presented along with a mat cutting demonstration. This program will also draw from the wealth of experience of NAWS members who produce art in many different genres and mediums.
Founded in 1995, NAWS has about 150 members who meet monthly to celebrate watermedia painting. These meetings typically feature informative learning topics and artist demonstrations. Additional membership benefits include access to exceptional quality workshops, participation in smaller critique groups and an extensive DVD loan library of painting technique videos. NAWS welcomes visitors to its monthly meetings. For more information about NAWS, please visit NAWS-AZ.org or email your NAWS-related questions to NAWSMembershipJoy@gmail.com.