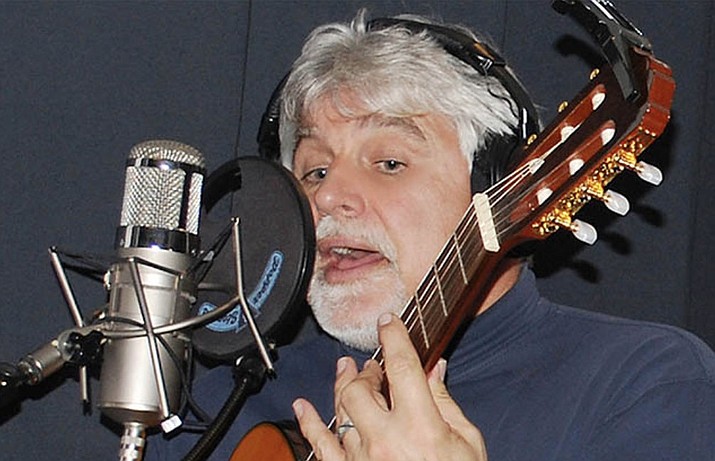 ---
---
For those who enjoy live music under the stars while dining out Bella Vita Ristorante is featuring two of Sedona's top musicians this weekend on the restaurant's outside patio stage.
On Friday, Sept. 15, from 6:30 to 9:30 p.m., local sensation Sammy Davis performs his musical magic, engaging everyone to get up out of their chairs and boogy to his infectious performance.
Davis is known for his high-energy shows where he covers the music of all the greats, including The Emotions, Fats Domino, The Temptations, Paul Revere and the Raiders, Mary Wilson and The Supremes, Chubby Checker, The Coasters, and The Drifters, just to mention a few.
His performances are legendary and his rapport with the audience is superb, as he takes everyone on a magic carpet ride through dance tunes guaranteed to get people off their seats and onto the dance floor.
He sings with passion and precision and puts on a show with dance moves that mesmerize and inspire people to join in the fun and sing along to songs we all know by heart.
On Saturday, Sept. 16, from 6:30 to 9:30 p.m. it's troubadour Jerry McFarland once again weaving his musical stories and wooing his audience with songs everyone can relate to.
He is a seasoned professional singer/songwriter with a plethora of songs played and sung with the poise and confidence.
He covers a wide array of styles from soft Latin inspired Jazzy Bossa Nova to soulful Rhythm & Blues Classics.
Take your pick. Oldies, Rock, American Songbook, Folk and Classical, Elton, Petty, Billy Joel and The Beatles punctuate his original songs with skill and precision.
Career highlights include sharing the stage with great artists such as Bill Medley of the famed Righteous Brothers, The Drifters and many other recognized performers.
McFarland knows how to please an audience and always gives it all when he plays.
Make it a point to see these excellent musicians play this weekend and enjoy some of the finest Italian fare in Northern Arizona.
Be there or be square and enjoy a beautiful night of live music and fine dining under the canopy of Sedona's nighttime stars.
The restaurant is located at 6701 West State Route 89A. For reservations and specific directions to the restaurant visit BellaVitaSedona.com or call 928-282-4540.