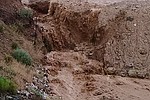 The Town of Camp Verde is seeing impact from recent rain storms on the south side of Highway 260, near mile marker 215.
The closure of Fossil Creek Road, also known as Forest Road 708, has been extended until June 26 to complete roadwork necessary for safe public access.
Registration is now officially open for the Summer Day Camp put on by Camp Verde Parks & Recreation.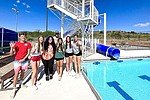 The lifeguards are ready to protect you at the Town of Camp Verde's Heritage Poo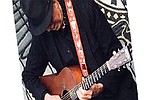 Singer/songwriter Tim Young is set to perform at Camp Verde Community Library on Thursday, May 18.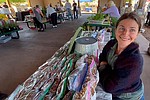 The new manager of the Verde Valley Farmers Market, Don Kovacovich, greeted shoppers Saturday on the opening morning of the market's 20th anniversary.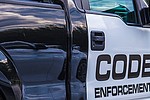 "Everybody I know has a strong opinion about code enforcement. Either we're overreaching and being too strong on property owners or we're not properly enforcing the code."
Coconino National Forest has noted some bad human behavior at a special bat colony.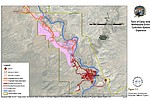 Camp Verde Town Council is meeting Wednesday, May 10, for a special session to discuss the possible approval of a $3 million Water Conservation Grant application to the Water Infrastructure Financing Authority to help fund the sewer system along Highway 260.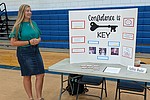 With the month of May comes 'Teacher Appreciation Week' May 8-12.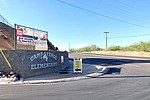 The Camp Verde Town Council unanimously approved an intergovernmental agreement with Camp Verde Unified School District to improve traffic flow at the campus.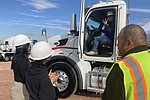 With the month of May now on everyone's calendar comes 'Teacher Appreciation Week' from May 8-12.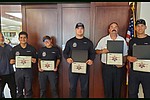 The Copper Canyon Fire & Fire Medical District Board's three members decided this is not a good time to pursue a new General Obligation Bond to help with its financial problems.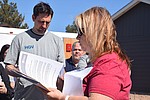 Verde Valley Habitat for Humanity is onto their next home-building project, this time, in partnership with Hilton Grand Vacations.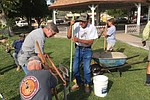 The Camp Verde Tree Advisory Committee is holding its annual spring plant sale on Saturday, May 6, showcasing a variety of plants, shrubs, and small trees available for purchase.
Prev Next