The Camp Verde Parks and Recreation Department held a public meeting at the Camp Verde Sports Complex on Nov. 21 to share maps of the disc golf course that will soon be constructed in a flood-control basin.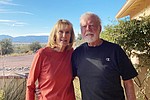 Married for 36 years, Verde Valley locals George and Carole Dvorak have been making their mark in the community by volunteering their time at Fort Verde State Historic Park.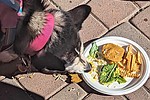 If you took your dog to a food truck for lunch, would Rover prefer a taco or a cheeseburger with his doggy beer? How about a waffle ice cream cone for dessert?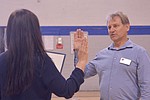 Three months after moving into his office at Camp Verde Town Hall, Tedmond Soltis has resigned as town manager.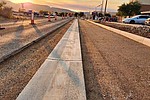 The contractor installing the improvements adjacent to Camp Verde Elementary School on Camp Lincoln Road will be preparing to pave the turn lanes on Wednesday, Nov. 15.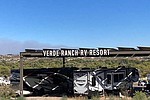 Council approved the motion to authorize the Town Attorney Pierce Coleman LLC to pursue a construction defect lawsuit against Southwestern Environmental Consultants Inc. and Krishan Ginige.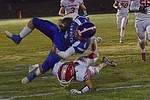 As predicted, the Camp Verde High School football team took care of business Friday night, defeating St. Johns in Round 1 of the Division 2A playoffs, 50-22.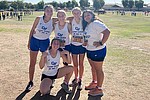 Mingus Union High School is sending three cross country runners to the state championships this weekend, and Camp Verde High School is sending seven.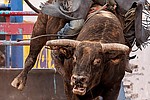 Saddle up and get ready for this year's Turquoise Circuit Finals Rodeo on Friday, Nov. 3 and Saturday, Nov. 4.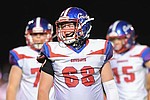 A 10-touchdown Senior Night performance gave the Camp Verde High School football a season-ending victory Friday night and locked in their fourth-place seeding in the 2A state championship tournament.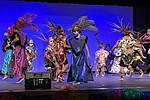 The Camp Verde Community Library, in partnership with the Phillip England Center for the Performing Arts, is hosting a community event to celebrate Día de los Muertos on Sunday, Nov. 5.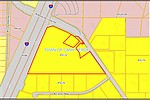 A proposal to put 12 homes on 15 acres is coming before the Camp Verde Planning & Zoning Commission Thursday seeking approval of a preliminary plat.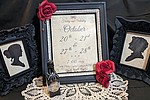 Scary and funny is the best kind of Halloween, and the Camp Verde High School Theater Department sets the mood for the season with its production of the classic comedy "Arsenic and Old Lace."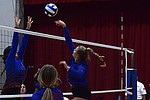 amp Verde High School's girls' volleyball team is spiking the competition with a 16-10 overall record, currently ranking 22nd in the 3A section.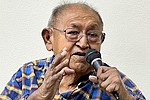 Whenever Apache Elder Vincent Randall speaks, he draws a standing-room only crowd. So on Indigenous Peoples' Day on Monday, the Apache historian looked out at the crowd of people trying to get into his lecture at the Verde Valley Archaeological Center and Museum.
Prev Next