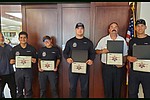 The Copper Canyon Fire & Fire Medical District Board's three members decided this is not a good time to pursue a new General Obligation Bond to help with its financial problems.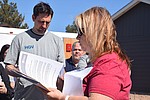 Verde Valley Habitat for Humanity is onto their next home-building project, this time, in partnership with Hilton Grand Vacations.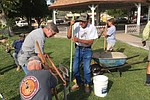 The Camp Verde Tree Advisory Committee is holding its annual spring plant sale on Saturday, May 6, showcasing a variety of plants, shrubs, and small trees available for purchase.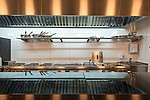 The Camp Verde Town Council is meeting Wednesday, April 26, for a joint special session with the Planning & Zoning Commission to discuss a possible grant application for a commercial kitchen, as well as to give updates on the town.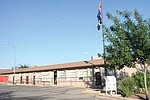 The Camp Verde Town Council is holding a special session Tuesday, April 25, to discuss their next steps regarding interim town management services with Interim Public Management LLC.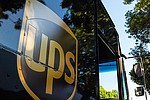 The Camp Verde Town Council is meeting tonight, April 19, for their regular session to discuss and possibly approve the final site plan for partial development of a UPS Logistics Center.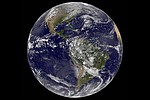 Yavapai–Apache Nation and the Town of Camp Verde will host Earth Day events Saturday, April 22, at Veterans Memorial Park, just below Cliff Castle Casino.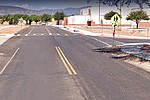 The Camp Verde Unified School District Governing Board met for its regular meeting on Monday, April 11, discussing local traffic on Camp Lincoln Road and current student testing, among other items on the agenda.
Superior Court Judge Michael Bluff set the trial date for next year in the murder case of a Camp Verde teenager.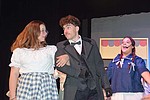 Camp Verde High School's Theater Arts Group, along with a few students from Camp Verde Middle School, invites the public to Phillip England Center for the Performing Arts for their rendition of Tim Nelson's classic, "Alice in Wonderland."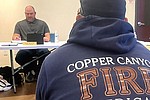 The Copper Canyon Fire District Board will talk with the Verde Valley Fire District and the Sedona Fire District about contracting one of their chiefs for a few years while they work their way out of financial deficit.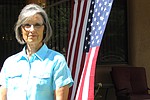 The Camp Verde Town Council is meeting for a special session on Wednesday, April 5, to discuss the property at a tri-intersection in town and the position of possible interim deputy town manager.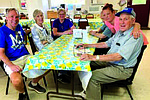 The Camp Verde Senior Center is still standing strong, thanks to jack-of-all-trades treasurer Carrie McCarter.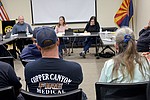 A heavily scrutinized fire district not only is sorting out what to do with its soon-to-be vacant fire chief's position but also two empty board positions.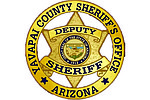 The Yavapai County Sheriff's Office is investigating the death of a 44-year-old woman who fell off a 20-foot cliff at 'The Bluffs' above West Clear Creek on Monday, March 27.