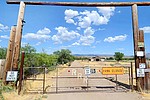 he Rockin' River Ranch State Park will open as the newest Arizona State Park this fall or winter, according to Michelle Thompson, spokesperson for Arizona State Parks & Trails.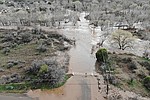 The Camp Verde Town Council is trying to improve its emergency communications within the community.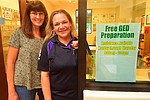 The Camp Verde Adult Reading Program and the Town of Camp Verde recently renewed a facilities use agreement for an additional three years at the July 5 regular meeting. It's a sign of CVARP's 35 years of success.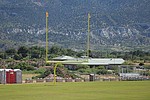 The Town of Camp Verde's Parks & Recreation Department is hosting a free public forum on July 24 in order to continue with improvements at the Camp Verde Sports Complex, located on Champion Trail off State Route 260.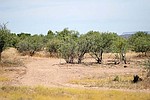 The Camp Verde Town Council will be meeting Wednesday, July 19 in Council Chambers for their regular meeting to discuss the possible approval of $150,000 in funding for the completion of the trailhead park project at the Verde Valley Archaeology Center.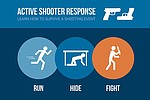 Five Camp Verde officials recently underwent a two-day active shooter training.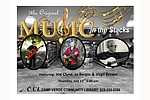 Music in the Stacks returns on Thursday, July 13, at 5 p.m. in Camp Verde Community Library's Fireside Room.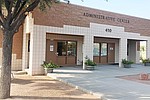 The Camp Verde Unified School District is holding a public budget hearing and board meeting to adopt the Fiscal Year 2024 Expenditure Budget on Tuesday, July 11.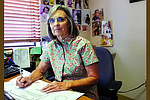 When Dee Jenkins was elected mayor of Camp Verde, there was no time to ease in to her new job. Both the city and the world were in the midst of enormous challenges, and Jenkins had to hit the ground running.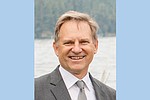 After an ongoing interview process that originally started with 31 candidates from 17 states, the Town of Camp Verde has officially selected Tedmond Soltis as the next town manager.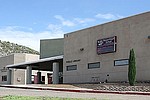 The Beaver Creek School District is holding a public hearing and board meeting on Monday, July 10, to adopt its Fiscal Year 2024 Expenditure Budget.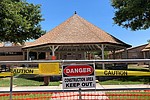 The Town of Camp Verde Town Council is meeting Wednesday, July 5, for its regular session including discussion of possible rehabilitation of the town's gazebo.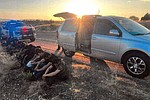 A traffic stop by Camp Verde Marshal's Office turned into a human-smuggling roundup of 16 Guatemalans and their driver by the U.S. Immigration and Customs Enforcement June 14.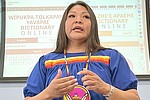 The Yavapai-Apache Nation, in partnership with The Language Conservancy, hosted a community event Friday morning to announce the launch of online and mobile dictionaries and picture books of the Dilzhe'e language spoken by the Apache, and Wipukpa-Tolkapaya spoken by the Yavapai.
Fire crews stopped a quickly spreading wildfire at 13 acres between Bashas' and the town library that threatened homes on Thursday, June 29.