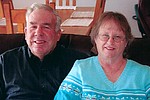 Stanley and Linda (Melton) Earl of Cottonwood celebrated their 50th wedding anniversary this year. The couple married April 28, 1973, at the First Southern Baptist Church in Camp Verde. The Reverend John Ferguson officiated.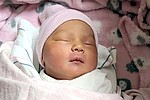 Emersyn Rian LeBaron Beltran arrived Friday, Dec. 30, 2022.
Les and Laura Hammond were married in Livingston, Montana on Sept. 7, 1956.
Cottonwood's Thomas and Diana Serafini were married June 10, 1966, in Santa Fe Springs, California. Longtime residents of Cottonwood, the Serafinis are the parents of two children, Matthew Serafini and Emily Serafini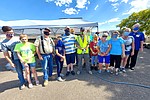 On July 28, at the food bank sponsored by Bread of Life in Camp Verde, the Jerome Elks Lodge #1361 located at 100 S. Broadway in Clarkdale presented a $2,000 check to Executive Director Jeremy Embry of Bread of LIfe.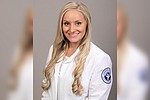 Melissa Reay, Pharm.D., of Rimrock, has completed the Doctor of Pharmacy (Pharm.D.) degree at the College of Pharmacy Glendale (CPG) of Midwestern University. Conferring of degrees took place in a virtual graduation ceremony hosted by Midwestern University on May 22..
In January, Celeena Johnson was named to Yavapai College's 2020 All-Arizona Academic Team.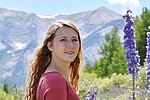 Once she finishes college, Kayla Reilly would like design prosthetics – and live in a third-world country.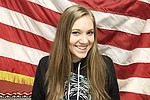 Camp Verde High School senior Anna Johnson is the school's February Kiwanis Student of the Month.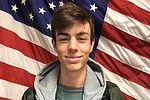 Camp Verde High School senior Justin Ritzenthaler is the school's Kiwanis Student of the Month for December. Ritzenthaler has a 3.9 GPA and is ranked fourth in his class.
Bill and Tina (Kaufmann) Bryant of Oak Creek Valley celebrated their 70th wedding anniversary Nov. 29. They were married at the Eastside Church of the Nazarene in Phoenix Arizona.
Camp Verde High School has announced that senior Coke Bast is the school's October Kiwanis Student of the Month.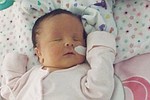 Dixie Rosalie Sater was born Friday, Sept. 27, 2019 at 1:05 p.m. in Cottonwood.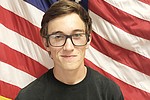 Camp Verde High School has announced that senior Benjamin Perez is the school's September Kiwanis Student of the Month.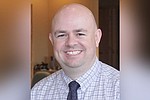 Mark Tufte, VP/Market Manager of Country Bank in Cottonwood, graduated from the Graduate School of Banking at Colorado's 69th Annual School Session hosted at the University of Colorado in Boulder.
Prev Next