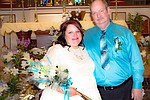 Mr. & Mrs. Joseph Winters of Cottonwood celebrated their 25th silver wedding anniversary on April 29th, 2017 with a vow renewal ceremony officiated by Deacon Jim Brown at Immaculate Conception Roman Catholic Church in Cottonwood.
Paul and Sue Lidbeck of Clarkdale celebrated their 60th wedding anniversary on March 23, 2017. They were married in Huntington Park, CA in 1957.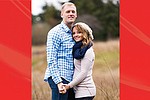 Liz and Rich Reynolds, Seattle, and and Wendy Wilson and Jim Cutbirth of Cornville have announced the engagement and September wedding of Melanie Cutbirth and Chris Reynolds, both of Seattle.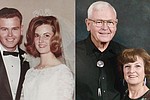 Cindy and Mel Harms of Cottonwood, AZ celebrated their 50th wedding anniversary on February 10th 2017 in Santa Fe, New Mexico.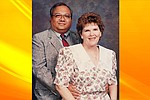 Faustino and Judith Estrada of Cottonwood celebrate their 40th wedding anniversary this month.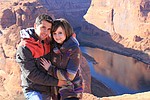 Mr. and Mrs. Raymond Selna of Clarkdale, AZ are pleased to announce the engagement of their daughter, Gabrielle, to Faruk Kıroğlu, son of Mr. and Mrs. Nuri Kıroğlu of Istanbul, Turkey.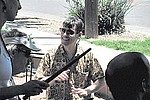 COTTONWOOD -- You are invited to a "Music in the Garden" event at the Green Garden Café, right next to Old Town Center for the Arts, at Fifth Street and Main, in Old Town Cottonwood.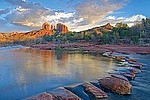 Party for the People
Multi-media presentation to celebrate Sedona's National Scenic Area Designation
Wednesday, July 22, the Sedona Red Rock National Scenic Area Designation Coalition is celebrating the possibility of a National Scenic Designation (NSA) for the Sedona area.
Prev Next