A Manhattan grand jury has voted to indict Donald Trump on charges involving payments made during the 2016 presidential campaign to silence claims of an extramarital sexual encounter, the first ever criminal case against a former U.S. president and a jolt to Trump's bid to retake the White House in 2024.
By By MICHAEL R. SISAK, ERIC TUCKER, COLLEEN LONG and JENNIFER PELTZ, Associated Press
March 30, 2023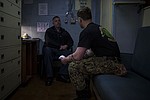 On Navy ships docked at this vast base, hundreds of sailors in below-deck mazes of windowless passageways perform intense, often monotonous manual labor. It's necessary work before a ship deploys, but hard to adjust to for many already challenged by the stresses plaguing young adults nationwide.
By By GIOVANNA DELL'ORTO, Associated Press
March 30, 2023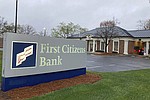 First Citizens Bank is buying much of Silicon Valley Bank, the tech-focused financial institution whose failure this month set off a chain reaction that helped rattle faith in banks around the world.
By By STAN CHOE, AP Business Writer
March 29, 2023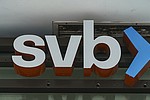 It seemed like a good idea at the time: Red-state Democrats facing grim reelection prospects would join forces with Republicans to slash bank regulations -- demonstrating a willingness to work with President Donald Trump while bucking many in their party.
By By BRIAN SLODYSKO and KEN SWEET, Associated Press
March 29, 2023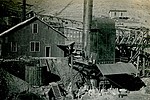 For the year ending Dec. 31, 1904, the "Equator" smelter, west of Cottonwood, produced about 1,150,000 pounds of refined copper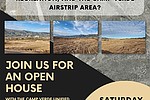 Camp Verde Unified School District, in partnership with Camp Verde Marshal's Office and the Coconino National Forest are hosting an open house on Saturday, April 8.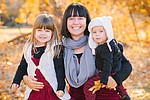 When Allysun Veilleux was valedictorian at Mingus High School, no one knew she had been abused. Even she didn't know. Now, The Sedona Women are helping her realize her dream of getting to go back to speak at Mingus High as a licensed counselor by providing a scholarship for her master's degree.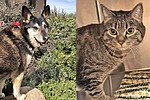 Ready to bring a new pet into your family? Make an appointment at Verde Valley Humane Society, 1520 W. Mingus Ave. in Cottonwood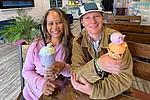 Dena Smith and Bo Krathinthong may not be exactly Ben and Jerry, but they have opened a peaceful ice cream oasis in Old Town that will remind customers of their childhood memories of sugar cones and triple scoops of ice cream.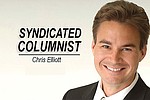 Quest Diagnostics charged Ro Dobkin an extra $353 for services. Can she get it back or is it lost forever?
Blazin' M Ranch is requesting a zone change to a Planned Area Development to develop a hotel and glamping resort with additional retail uses, according to Tina Hayden, Cottonwood Community Development planner.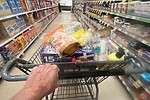 The City's $3.8 million a year in food tax revenues would be in jeopardy if a bill stripping municipalities of the ability to charge food ta were signed by Gov. Katie Hobbs.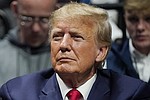 The decision whether to indict former President Donald Trump over hush-money payments made on his behalf during his 2016 presidential campaign lies with a Manhattan grand jury that has been hearing evidence in secret for weeks.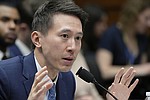 TikTok CEO Shou Zi Chew testified Thursday at a congressional hearing over concerns about user data collected by the popular video-sharing app and potential Chinese spying.
By By TAMMY WEBBER Associated Press
March 25, 2023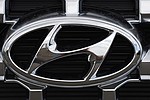 Hyundai and Kia are telling the owners of more than 571,000 SUVs and minivans in the U.S. to park them outdoors because the tow hitch harnesses can catch fire while they are parked or being driven.
Prev Next