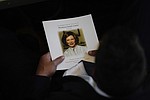 Rosalynn Carter was remembered Tuesday as a former U.S. first lady who leveraged her fierce intellect and political power to put her deep Christian faith into action by always helping others, especially those who needed it most.
By By BILL BARROW and ANDREW DeMILLO, Associated Press
November 28, 2023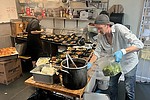 The Krow Sports Bar and Grill fired up the kitchen and had all hands on deck on Sunday, Nov. 5, as they helped serve 90 firefighters working a wildfire on Apache Maid mountain.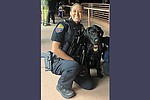 A new K9 single-purpose black Lab named Sam has been made the latest addition to the Sedona Police.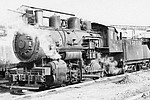 The Verde Tunnel & and Smelter Railroad from Clarkdale to Jerome ran from 1919 until 1953.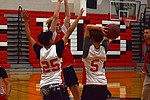 Austin Hudson is thrilled to take on his first year as head coach of Mingus Union High School's varsity boys' basketball team, which is coming of an 11-14 season.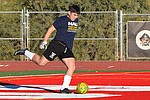 Meet 17-year-old multi-sport athlete for Mingus Union High School senior Jahir Hernandez.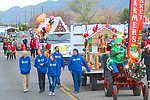 Could Elvis make another appearance in Cottonwood, this time at the city' Christmas Parade on Saturday, Dec. 2?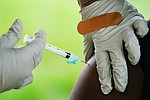 A roundup of some of the most popular but completely untrue stories and visuals of the week. None of these are legit, even though they were shared widely on social media. The Associated Press checked them out.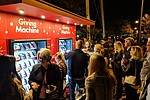 The Light the World Giving Machine, the popular "vending machine" that works in reverse, creating a memorable way to give to those in need during the Christmas season, will open to the public on Saturday, Dec. 2, in downtown Prescott.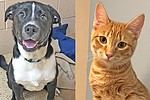 The Verde Valley Humane Society announces a change in shelter hours. Until further notice, due to staff shortages, the shelter will be closed on Mondays, starting Nov. 26.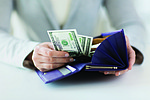 Look for financial support for caregiving.
By By Bonnie Shimko
November 25, 2023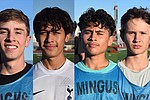 After coming off a 3-13 season last year, Mingus Union High School's boys' varsity soccer team is hitting the field and is ready to get their season underway.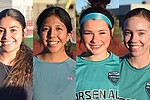 Mingus Union High School's varsity girls' soccer team is training hard and practicing daily to get ready for their first game of the season following Thanksgiving.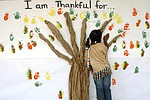 Science says the feeling of gratitude probably showed up early in our evolution.
By By MADDIE BURAKOF,F AP Science Writer
November 23, 2023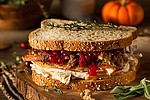 Keep your favorite leftovers safe by following these food safety steps:
By By Jesus Garcia, Public Affairs Specialist, USDA-FSIS
November 23, 2023
Prev Next