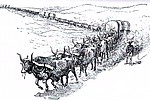 "William B. Hellings & Co. called a meeting at Phoenix" during September of 1873 "for the purpose of raising funds to open up a new road through Black Canyon to Prescott and the Verde Valley.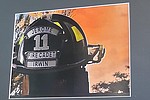 Do not miss Mingus Photography at Clark Memorial Library on display throughout November.
Meet the 16-year-old superstar point and shooting guard for Mingus Union High School's girls varsity basketball team, junior Marie Thompson.
Located just off State Route 89A in Clarkdale sits a manufactured housing community for seniors over the age of 55. This year, one of their new residents decided to spice up the holiday décor.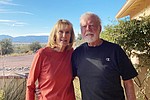 Married for 36 years, Verde Valley locals George and Carole Dvorak have been making their mark in the community by volunteering their time at Fort Verde State Historic Park.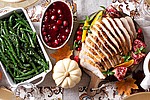 Not everybody wants to cook for the holidays. Here are some of the Verde Valley restaurants that will be serving dinner or packing up the dishes for you to take home and heat up yourself.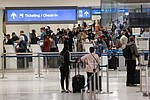 Millions of travelers won't have to look any farther than the lines in front of them this holiday season for evidence that Americans have moved past the pandemic.
By By Lux Butler, Cronkite News
November 20, 2023
As winter is approaching, Mingus Union High School's girls' varsity basketball team is ready to begin the season. The Marauders are coming off a 15-11 record for the 2022-23 season.
Come to the Verde Valley Humane Society and adopt a dog over 1 year old through Dec. 15 and the adoption fee will be half price.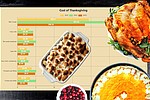 They may not be a bargain. But an increasing supply of turkeys this year is driving down the price of the traditional centerpiece of family Thanksgiving dinner.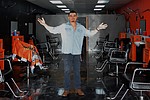 For residents of the Verde Valley, the nearest barber school has been in Flagstaff or Phoenix. Now a school is opening in Cottonwood, thanks to the six-year barber, owner and instructor of Blessed Hands Barber Academy, Ramses Alan Fletes.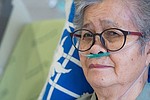 If your relative needs medical oxygen, it's crucial that you plan ahead for plane travel.
By By Bonnie Shimko
November 18, 2023
Mitzvah Day 2023, an interfaith community-wide social action program, held Oct. 29, was a huge success with 62 volunteers providing services for several Sedona and Cottonwood programs.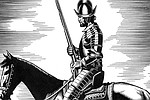 "There is no doubt that a great abundance of rich mineral deposits were taken from the mines of Arizona by a past civilization."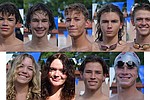 Mingus Union High School's swim team headed to the state championship at Phoenix Country Day School on Friday, Nov. 3, and Saturday, Nov. 4, with 10 of their best swimmers.