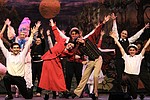 The Arizona High School Musical Theatre Award nominees were announced April 28, and Mingus Union's A.T.O.R.T. had a finalist in 10 of 11 categories. The annual awards honor the best musicals and musical performances of the year among 25 high schools of all sizes in central and northern Arizona.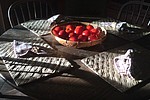 Seventeen Mingus Union High School art students who participated in the Verde Valley Fair art show took home first-, second- and third-place prizes in various categories.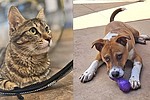 Ready to adopt a new pet? Check out all the available dogs and cats online at VerdeValleyHumane.org.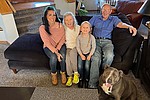 At 85 years old, Thomas Parmarter of Clarkdale is described as the man of the century by his family members. Parmarter is a husband, a father, a grandfather, a great-grandfather, an unofficial caretaker for his wife, and much more.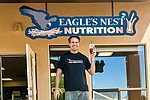 Eagle's Nest Nutrition has opened its doors in Suite A of the Bell Rock Shopping Center, 70 Bell Road Plaza.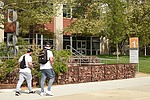 The Yavapai College District Governing Board (DGB) approved an increase in the primary property tax levy for Yavapai County residents in the 2023-2024 budget.
By By JESSE BERTE, The Daily Courier
May 21, 2023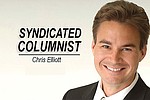 When T-Mobile mysteriously unenrolls Kierra Knox from three promotions, he tries to reinstate the offers. Then T-Mobile blocks him on social media. What's going on?
American Legion Donald C. Thompson Post and Auxiliary 135 will host the 12th annual Memorial Day Observance held at their future home property located at 11350 E. Cornville Road, Cornville, on Saturday, May 27, beginning at 11 a.m.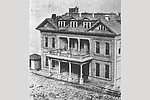 The new hospital built during 1899 by the United Verde Copper Company was the most complete of its kind in the Southwest.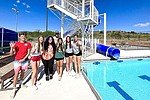 The lifeguards are ready to protect you at the Town of Camp Verde's Heritage Poo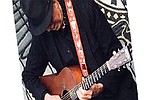 Singer/songwriter Tim Young is set to perform at Camp Verde Community Library on Thursday, May 18.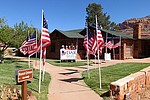 The Sedona Heritage Museum and the Sedona Chapter of the Daughters of the American Revolution (DAR) will jointly celebrate Armed Forces Day with a Walk of Flags at the Museum on Saturday, May 20.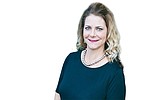 Tricia Lewis became the City of Cottonwood's first director of Tourism and Economic Development just as the world was being hit by the COVID-19 pandemic. In spite of nearly everything coming to a stand-still, Lewis started a new job in a newly created position finding growth and success in the midst of the virus crisis.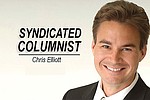 Elizabeth Moeck has tickets to see David Foster in concert, but the show gets canceled during the pandemic. What happened to her refund?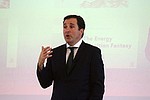 Economic Outlook 2023
Chief investment strategist explains impact of labor shortage, inflation at Chamber luncheon
The Greater Cottonwood Chamber of Commerce, in partnership with the City of Cottonwood and OneAZ Credit Union, hosted an 'Economic Outlook Luncheon' on Tuesday, May 9.