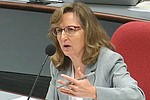 Legislative panels gave initial approval Wednesday to a $100 million plan for fighting fires and their effects, but not before the discussion strayed into the question of climate change and whether humans are responsible for the heat and drought conditions that result in huge blazes.
Three U.S. Customs and Border Patrol employees have tested positive for COVID-19 in Arizona, bringing the number of confirmed cases among CBP employees in the state to six as of Sunday, April 5.
By Jonmaesha Beltran and Miranda Cyr, Cronkite News
April 8, 2020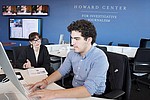 After a shootout in a Phoenix suburb involving federal agents of Homeland Security Investigations, a team of student reporters at the Howard Center for Investigative Journalism began examining use of force by federal law enforcement.
By Staff of Howard Center for Investigative Journalism
February 24, 2020
Another cold and wet week is setting up across Arizona, which, unfortunately, will affect the Thanksgiving holiday.
By Jordan Evans, Cronkite News
November 26, 2019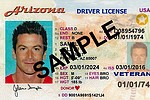 The Transportation Security Administration will not accept the standard AZ Driver's License if you plan to travel by plane after Oct. 1, 2020.
By Staff report
October 5, 2019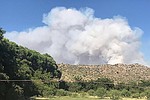 Humid and cloudy conditions have helped firefighters battle a wildfire burning along the southern edge of Yavapai County.
By Staff report
July 20, 2019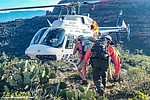 A Yavapai County Sheriff's Office Forest Patrol deputy coordinated a rescue with eight volunteers from the Verde Search and Rescue Team last week.
By Staff report
July 16, 2019
Arizona transportation officials say they're not sharing your driver's license photo with federal agencies, a practice that apparently is occurring in other states.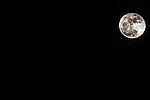 Not that I haven't seen my share of full moons. But this one grabbed my attention enough to get me off the sofa - in the middle of watching a movie - and shoot a few photographs from the front yard.