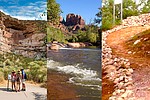 National parks, national forests and state parks are waiving entry fees Monday, Jan. 17, to mark Martin Luther King Jr. Day. There are also local volunteer opportunities available for this established Day of Service.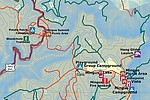 Recreation officials on the Verde Ranger District will close the following facilities/roads in preparation for the winter season starting on Thursday, December 16, 2021 through May 1, 2022.
The U.S. Forest Service is closing the Ladder's bald eagle breeding area along the Verde River to the public beginning Wednesday, Dec. 1.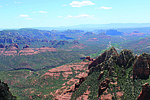 Because of the length of the North Wilson Mountain Trail, you will need to bring a camelback or a couple bottles of water, walking sticks and snacks for when you reach the top
By GREG MACAFEE, Verde Valley Newspapers, Inc.
May 22, 2018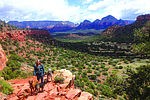 Bear Mountain Trail in Sedona is a favorite among Verde Valley hiking enthusiasts.