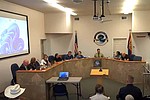 The City of Cottonwood is not wasting time filling a recently vacated seat on the City Council that runs until the fall of 2024, an election cycle when three council members and the mayor will be up for election.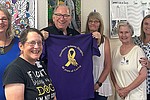 To mark 40 years of service in the Verde Valley, Northern Arizona Hospice is hosting a grand re-opening event and Interactive Dementia Tour for patients and families on Friday, Sept. 22.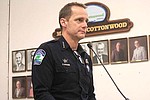 The firing of Stephen Gesell from his position as Cottonwood police chief is tied up in civil complaint against the department, but there were other circumstances at play as well.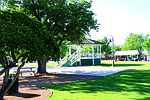 The Town of Clarkdale is still deciding the next steps of the historic gazebo in Main Street Park.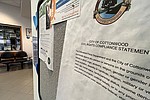 The Cottonwood Police Department, including supervisors, managers and staff, have completed training that prohibits discrimination based on sex and disability and retaliation as outlined in the city's agreement with a Cottonwood Police officer and the Civil Rights Division of the Arizona Attorney General's office, according to City Manager Scotty Douglass.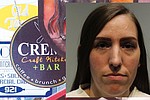 The former manager of a Cottonwood restaurant received a plea deal after admitting to taking more than $3,000 from the business.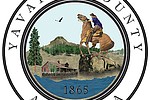 A $2.1 million funding award for a replacement helicopter for the Yavapai County Sheriff's Office and a possible land exchange between the U.S. Forest Service and the Yavapai-Apache Nation will be among the issues up for consideration by the Yavapai County Board of Supervisors this week.
By By CINDY BARKS, The Daily Courier
September 19, 2023
The Camp Verde Town Council will meet for a regular session on Wednesday, Sept. 20 at 6:30 p.m. to discuss the 'Code of the West' document.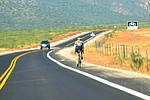 The Yavapai County Sheriff's Office reported that officers responded to a call from a man who reported he had been shot the prior night on Ogden Ranch Road and was at his motorhome with a "worsening wound" on Friday, Sept. 15.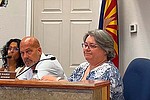 The City is required to declare an open City Council seat and establish a process for filling the vacancy caused by the resignation of City Councilmember Jackie Nairn on Sept. 5, 2023.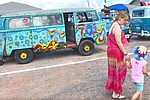 The 32nd Arizona Bus Club Jerome Jamboree at Gold King Mine Ghost Town runs Thursday-Sunday, Sept. 21-24, but organizers want attendees to know that there is one big change this year – the raffle for a restored 1976 VW Campmobile bus will be on Saturday at 4:30 p.m.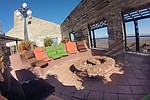 Fire Chief Rusty Blair wants people to know he's added a new twist to this year's Jerome Fire Department's Auxiliary's Halloween Ball – a raffle for a unique stay at the historic Little Daisy for a party of 16 people.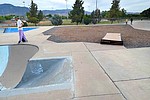 More skateboarders and roller skaters say they are racking up time at the Riverfront Park skate park and rink, so users say it's time the city show them some love.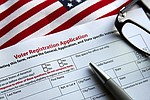 As National Voter Registration Day approaches on Sept. 19, it is important to check eligibility and register to vote. With a population of nearly 250,000 people, Yavapai County has 167,534 active registered voters.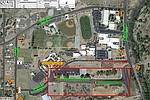 The Town of Camp Verde and CVUSD has contracted with McDonald Bros. Construction to complete the Camp Verde School Traffic Improvement project, with work beginning Thursday, Sept. 21.
Prev Next