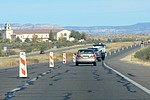 Expect delays on roadwork on State Route 89A between Cottonwood and Sedona, and daytime full closures and overnight restrictions on State Route 89A just north of Sedona in Oak Creek Canyon.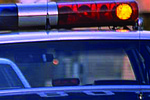 A Mesa woman died in a multi-vehicle crash on Interstate 17 Monday.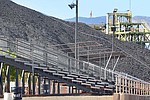 The City of Cottonwood has scheduled a community meeting, in partnership with the Arizona Department of Environmental Quality (ADEQ), on Wednesday, Dec. 13, from 6 p.m. to 8 p.m. at the newly established Council Chambers at 1083 E. River Front Road, in Cottonwood.
By City of Cottonwood
November 28, 2023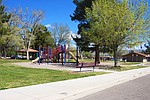 A man believed to be homeless was discovered dead in Garrison Park Tuesday, according to the Cottonwood Police Department.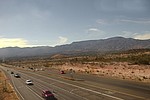 As clouds move in Tuesday, the National Weather Service is predicting two or three days of rain this week across the Verde Valley.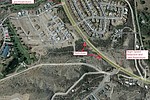 Main Street between On The Greens Blvd. and Kindra Heights Road north of Old Town will be restricted to flagger controlled one lane travel.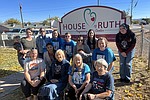 The House of Ruth is celebrating its 35th anniversary on Thursday, Dec. 7, and the staff is having an open house with coffee, cocoa and some yummy Christmas treats from 11 a.m. to 1 p.m.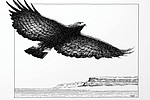 The 2024 Verde Valley Birding & Nature Festival wanted to have a little art contest for its little birding festival. Little did it know it would get caught up in the nationwide debate over artificial intelligence and what is computer-generated art and even: What is art?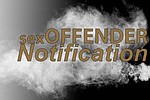 The Yavapai County Sheriff's Office issued the following sex-offender notification Nov. 27, 2023, in accordance with the requirements of ARS 13-3825, the Community Notification on Sex Offenders Law.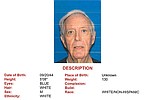 The Cottonwood Police Department announced Monday, Nov. 27, that a local man reported missing in October has been found deceased.
Areas of Cornville, the Village of Oak Creek and Sedona are part of a "trail enhancements" project of the Red Rock Ranger District. Coconino National Forest is asking for public feedback on the plans for adding and, in some cases, removing trails.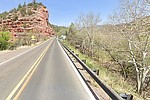 Work to safely remove rocks from an area above State Route 89A north of uptown Sedona will require full daytime highway closures and nighttime restrictions the week of Dec. 3-9, according to the Arizona Department of Transportation.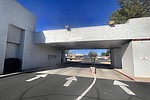 The City's Planning and Zoning Commission Monday, Nov. 20, unanimously approved site improvements, renovations and the drive-thru elements of the former Bank of America building on Main Street for a new Chipotle Restaurant.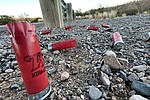 Concerned neighbors, who have had their homes shot, are going door-to-door gathering petitions to try to close the unofficial Black Canyon wash shooting range several hundred yards off State Route 260 because of safety concerns, noise and lead in the soil.
Prev Next