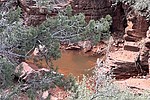 The City of Sedona had a scare Wednesday morning when it looked as though thousands of gallons of sewage had been spilled into Oak Creek. It turned out the direct contamination may have been prevented by debris built up from flooding in the area.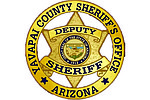 The Yavapai County Sheriff's Office is investigating the death of a 44-year-old woman who fell off a 20-foot cliff at 'The Bluffs' above West Clear Creek on Monday, March 27.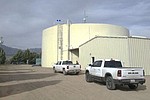 When it comes down to it, the Town of Camp Verde needs another well and more storage capacity.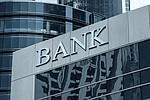 When Silicon Valley Bank failed earlier this month along with Signature Bank and Inter-American Federal Credit Union, many other banking establishments moved to assure their depositors of their own stability.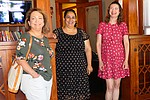 30 Years of Overcoming
Verde Valley Sanctuary celebrating birthday by recognizing National Sexual Assault Awareness Month
The Verde Valley Sanctuary is inviting the public for a special birthday party fundraiser and health and wellness expo on Saturday, April 1, from 1 to 4 p.m., hosted by Inspire Communities.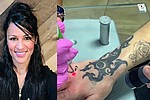 Candice McCoy is helping former inmates rehabilitate themselves and re-enter the job market in a different way.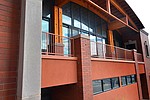 The schematic floor designs are complete for the new city hall building, previously known as "Rough Cuts," but the city is still putting together a price for the project. "The floor design is done," Interim City Manager Rudy Rodriguez said. "We don't have a number yet."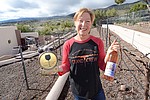 Christine and David Eckels share their home with boxes of full wine bottles and a backyard-vineyard operation.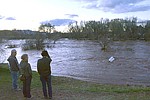 With the Verde Valley practically underwater from recent storms, mayors of various cities and towns have spoken about flood mitigation and how their respective areas are doing.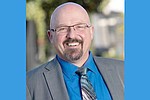 Scotty Douglass, the deputy city manager in Modesto, California, has been appointed as Cottonwood city manager.
An astute fellow, Yavapai County Superintendent Tim Carter admitted he was a bit perplexed when over coffee one day this winter his wife, Linda, randomly asked him to consider two numbers: 71 and 50.
By By NANCI HUTSON The Daily Courier
March 28, 2023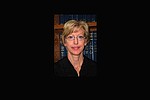 Yavapai County Superior Court Judge Cele Hancock has been removed from judicial duties and her cases reassigned in the wake of her charges against her of driving under the influence.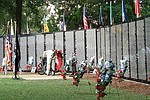 As part of the 50th anniversary of the return of U.S. combat soldiers from Vietnam, Fort Verde State Historic Park is bringing the Vietnam Traveling Memorial Wall and the annual History of the Soldier event to the Verde Valley, in honor of the 2023 Welcome Home Vietnam Veterans Day and the Cost of Freedom Tribute.
Blazin' M Ranch is requesting a zone change to a Planned Area Development to develop a hotel and glamping resort with additional retail uses, according to Tina Hayden, Cottonwood Community Development planner.
The City of Cottonwood and Dead Horse Ranch State Park officials are closing certain areas while they evaluate the effects of the two storms that flooded the Verde River during the past two weeks.
Prev Next