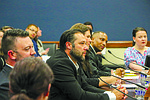 An Arizona veteran who started a string of Prescott businesses after his military service ended told lawmakers Wednesday that reducing barriers and streamlining federal loan applications are essential to helping other vets become business owners.
By By Sydney Carruth and Lillie Boudreaux- Cronkite News
May 31, 2023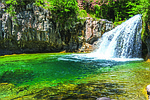 The closure of Fossil Creek Road, also known as Forest Road 708, has been extended until June 26 to complete roadwork necessary for safe public access.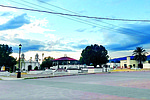 The City of Cottonwood is looking over the border at a sister city.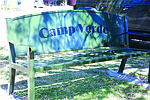 Back in October 2022, Camp Verde's Parks & Recreation Manager Michael Marshall asked Council for $50,000 in CIP funds to purchase and install picnic tables, benches, barbecue grills, signage, fencing and gates at the Verde Lakes Community Park.
Formerly seen in Flagstaff as city manager, Barbara Goodrich has headed south to Camp Verde, where she is currently the interim deputy town manager.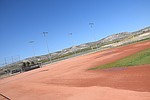 The Town of Camp Verde's $12 million Sports Complex is seeing improvements as the fields are nearly ready for year-round play.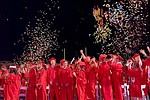 The Marauder family graduated 270 students on a warm and pleasant night on Bright Field Friday, May 26, in front of family and friends carrying balloons and flowers and bringing lots of joy.
The Yavapai County Sheriff's Office had a busy Memorial Day weekend full of DUIs as well as discovering a deceased man in his home.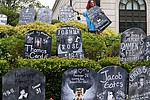 A federal court ruling cleared the way Tuesday for OxyContin maker Purdue Pharma's settlement of thousands of legal claims over the toll of opioids.
By By GEOFF MULVIHILL, Associated Press
May 30, 2023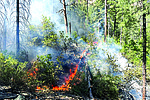 Lightning is the suspected cause of a fire on steep terrain in the Secret Mountain Wilderness that grew slowly from a half-acre on May 20 to 35 acres by May 25.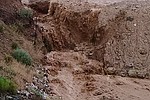 The Town of Camp Verde is seeing impact from recent rain storms on the south side of Highway 260, near mile marker 215.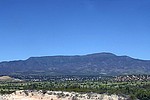 Memorial Day and the first half of the week is looking fine weather-wise, according to the forecast from the National Weather Service.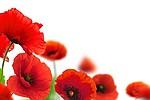 As Memorial Day is around the corner, we now honor and celebrate those who sacrificed their lives while fighting for this country.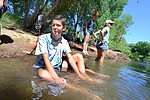 Abe is 13 years old and was diagnosed with autism at the age of 3, according to Emily Holly, founder, owner, and director of RISE Resource Center in Cottonwood.