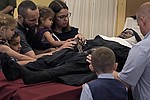 Hundreds of people flocked to a small town in Missouri this week and last to see a Black nun whose body has barely decomposed since 2019. Some say it's a sign of holiness in Catholicism, while others say the lack of decomposition may not be as rare as people think.
By By TRISHA AHMED, Associated Press/Report for America
May 30, 2023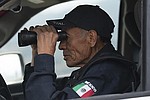 When the Popocatepetl volcano reawakened in 1994, Mexican scientists needed people in the area who could be their eyes and ears.
By By MARA A VERZA, Associated Press
May 29, 2023
Sotirios Gkaintatzis danced across burning coals, his stomping bare feet raising sparks and puffs of smoke as he held aloft an icon of Saints Constantine and Helen.
By By GIOVANNA DELL'ORTO, Associated Press
May 26, 2023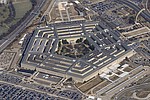 An image of black smoke billowing next to a bureaucratic-looking building spread across social media Monday morning, with the claim that it showed an explosion near the Pentagon.
By By PHILIP MARCELO, Associated Press
May 23, 2023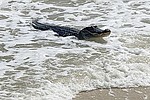 There are plenty of alligators in Alabama. But how many enjoy a day at the beach?
By By BEATRICE DUPUY, Associated Press
May 23, 2023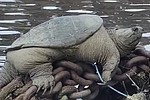 Footage of a plump snapping turtle relaxing along a Chicago waterway has gone viral after the man who filmed the well-fed reptile marveled at its size and nicknamed it "Chonkosaurus."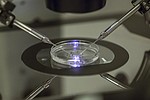 Britain's fertility regulator on Wednesday confirmed the births of the U.K.'s first babies created using an experimental technique combining DNA from three people, an effort to prevent the children from inheriting rare genetic diseases.
By By MARIA CHENG, AP Medical Writer
May 11, 2023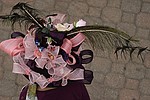 If ever there was a banner day for hats -- wild and colorful hats -- it was Saturday, the dual spectacle of King Charles III's coronation and the celebration that IS the Kentucky Derby.
Several scaleless fish with fanged jaws and huge eyes that can be found more than a mile deep in the ocean have washed up along a roughly 200-mile stretch of Oregon coastline, and it's unclear why, scientists and experts said.
By By BECKY BOHRER and BEATRICE DUPUY, Associated Press
May 7, 2023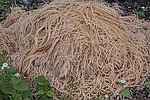 Authorities in a central New Jersey town say they are no longer noodling over the mystery of how hundreds of pounds of pasta were dumped near a stream.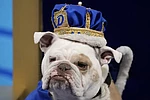 Patch, sporting a jean jacket as she strutted down the runway, was crowned the winner of Drake University's Beautiful Bulldog Contest.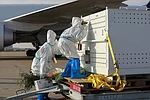 Ya Ya the giant panda landed Thursday in Shanghai after departing from the Memphis Zoo in Tennessee, where she spent the past 20 years on loan.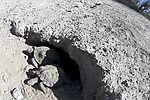 A desert tortoise that is the focus of schoolchild predictions and local lore about the start of spring has emerged from its winter burrow at a nature preserve in Las Vegas, officials said Tuesday.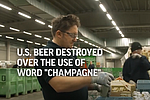 The guardians of Champagne will let no one take the name of the bubbly beverage in vain, not even a U.S. beer behemoth.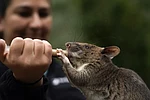 As an ambassador for rats, it's never easy to win over the public. There's that hairless tail after all.
Prev Next