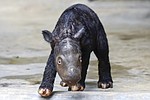 A critically endangered Sumatran rhino was born in Indonesia's western island of Sumatra on Saturday, the second Sumatran rhino born in the country this year and a welcome addition to a species that currently numbers fewer than 50 animals.
By By EDNA TARIGAN, Associated Press
November 28, 2023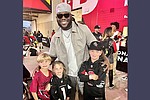 It was an unorthodox commute to work Sunday for Arizona Cardinals outside linebacker Jesse Luketa, one that he will remember forever.
By Cronkite News
November 28, 2023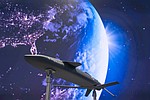 Artificial intelligence employed by the U.S. military has piloted pint-sized surveillance drones in special operations forces' missions and helped Ukraine in its war against Russia. It tracks soldiers' fitness, predicts when Air Force planes need maintenance and helps keep tabs on rivals in space.
By By FRANK BAJAK, AP Technology Writer
November 27, 2023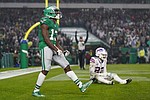 Sunday's airing of the late afternoon games on the NFL RedZone Channel literally went code red.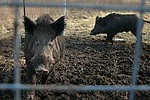 An exploding population of hard-to-eradicate "super pigs" in Canada is threatening to spill south of the border, and northern states like Minnesota, North Dakota and Montana are taking steps to stop the invasion.
By By STEVE KARNOWSKI, Associated Press
November 23, 2023
A herd of followers are tracking a moose on the loose in southern Minnesota, hoping the majestic animal's journey ends safely after it was spotted Tuesday 140 miles northwest of Minneapolis.
By By Summer Ballentine, Associated Press
November 23, 2023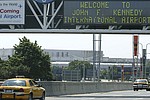 A cargo jet headed to Belgium from New York had to turn around mid-flight after a horse escaped its stall and got loose in the hold, according to air traffic control audio.
An undersea volcano erupted off Japan three weeks ago, providing a rare view of the birth of a tiny new island, but experts say it may not last very long.
By By MARI YAMAGUCHI, Associated Press
November 9, 2023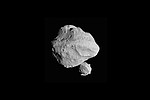 The little asteroid visited by NASA's Lucy spacecraft this week had a big surprise for scientists.
By By MARCIA DUNN, AP Aerospace Writer
November 9, 2023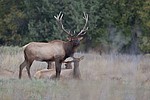 The Arizona Department of Game & Fish announced Tuesday a woman in Northern Arizona had apparently been killed by an elk.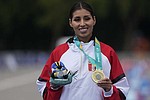 Peru's Kimberly Garci­a seemed skeptical she'd set the world record in the women's 20 kilometers walk race at the Pan American Games. She later found out she didn't.
By By MAURICIO SAVARESE, Associated Press
November 1, 2023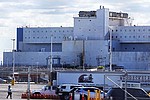 Kenneth Williams spent his whole life in Brooklyn, but it wasn't until a night in 2018 when he crossed a narrow footbridge in shackles, that he learned about New York City's last floating jail. He remembers the murky East River water below him, the stench of mold, and a sinking feeling that soon turned literal.
By By JAKE OFFENHARTZ, Associated Press
November 1, 2023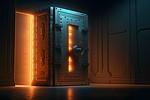 A man was trapped inside a steel-reinforced concrete jewelry vault in New York City overnight after firefighters had to abandon an attempt to rescue him for safety reasons.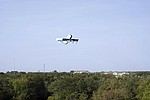 Amazon will soon make prescription drugs fall from the sky when the e-commerce giant becomes the latest company to test drone deliveries for medications
By By TOM MURPHY and HALELUYA HADERO, Associated Press
October 19, 2023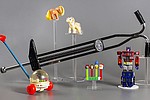 They are playfully called the "forgotten five": A handful of toys -- the pogo stick, the Fisher-Price Corn Popper, My Little Pony, PEZ dispensers, and Transformers -- that regularly approach toybox royalty as finalists for the National Toy Hall of Fame, only to be tossed back on the pile.
By By CAROLYN THOMPSON, Associated Press
October 19, 2023
Prev Next