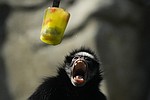 Upon spotting a zookeeper laden with a bucket full of fruit-flavored ice pops, black spider monkeys in Rio de Janeiro's BioParque gracefully swung their way towards him on Friday, chattering excitedly.
By By ELEONORE HUGHES Associated Press
September 25, 2023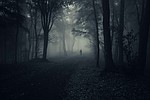 A 2-year-old girl who walked away from her home in Michigan's Upper Peninsula alongside two family dogs was found in the woods hours later sleeping on the smaller dog like a furry pillow, state police said.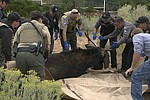 A wandering bull moose was captured in downtown Santa Fe and relocated to a suitable habitat in northern New Mexico, authorities said.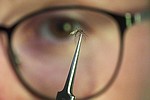 It's lunchtime at the Salt Lake City Mosquito Abatement District and a colony of sabethes cyaneus finds its way to Ella Branham.
By By SAM METZ and RICK BOWMER, Associated Press
September 12, 2023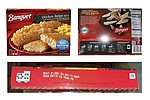 Rocks in Trader Joe's cookies. Insects in its broccoli-cheese soup. Pieces of plastic in Banquet frozen chicken strips.
By By JONEL ALECCIA, AP Health Writer
September 12, 2023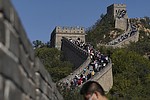 China's Great Wall has been pierced by Genghis Khan, the Manchus, and now, allegedly, a couple of construction workers named Zheng and Wang who wanted a shortcut.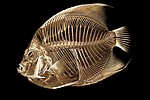 A fancy-looking French angelfish that was found one day with a funny float has its buoyancy back after taking some time from its tropical trappings to get a CT scan at the Denver Zoo.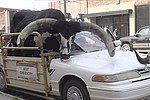 A car with a bull in it was pulled over by police in northeast Nebraska's biggest city.
By By JOSH FUNK, Associated Press
September 1, 2023
It's become a stink at the U.S. Open: a pungent marijuana smell that wafted over an outer court, clouded the concentration of one of the world's top players and left the impression there's no place left to escape the unofficial scent of the city.
By By JAMES MARTINEZ, Associated Press
August 29, 2023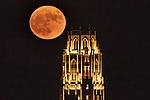 Stargazers are in for a double treat this week: a rare blue supermoon with Saturn peeking from behind.
By By MARCIA DUNN, AP Aerospace Writer
August 29, 2023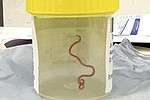 A neurosurgeon investigating a woman's mystery symptoms in an Australian hospital says she plucked a wriggling worm from the patient's brain.
By By ROD McGUIRK, Associated Press
August 29, 2023
Staff at London Zoo got the measure of giant gorillas, plump penguins and skinny stick insects at the zoo's annual animal weigh-in on Thursday.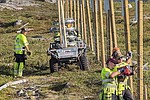 Norway is rebuilding a dilapidated reindeer fence along its border with Russia in the Arctic to stop the animals from wandering into the neighboring country -- costly strolls for which Oslo has to compensate Moscow over loss of grassland.
By By JAN M. OLSEN Associated Press
August 24, 2023
In 2016, hospitals in New York state identified a rare and dangerous fungal infection never before found in the United States. Research laboratories quickly mobilized to review historical specimens and found the fungus had been present in the country since at least 2013.
By By CAMILLE FASSETT Associated Press
August 24, 2023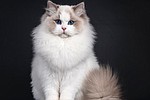 Thanks to TikTok, "Floppy Cats," also known as Ragdoll kittens or cats, are blowing up the social media platform -- for good reason.
By Karyn Locke | Wealth of Geeks
August 24, 2023
Prev Next