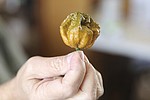 Ed Currie, the South Carolina hot pepper expert who crossbred and grew the Carolina Reaper that's hotter than most pepper sprays police use to subdue unruly criminals, has broken his own world record with a pepper that's three times hotter.
By By JEFFREY COLLINS, Associated Press
October 13, 2023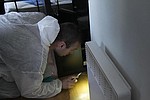 They creep, they crawl, they feast on your blood as you sleep. They may travel in your clothes or backpacks to find another person worth dining on -- on the subway, or at the cinema. Bedbugs go where you go, and they have become a nightmare haunting France for weeks.
By By ELAINE GANLEY, Associated Press
October 10, 2023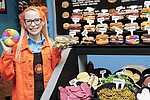 While not one of the major food groups, a bagel and a schmear made of felt might satisfy your appetite for art.
By By JOHN CARUCCI, Associated Press
October 9, 2023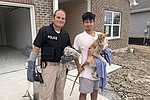 Momo the monkey's taste of freedom is over.
A 104-year-old Chicago woman is hoping to be certified as the oldest person to ever skydive after leaving her walker on the ground and making a tandem jump in northern Illinois.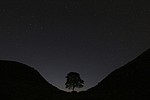 A 16-year-old boy was arrested Thursday in northern England in connection with what authorities described as the "deliberate" felling of a famous tree that had stood for nearly 200 years next to the Roman landmark Hadrian's Wall.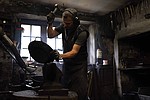 Andreas Rohrmoser has been forging thousands of wrought-iron pans the old-fashioned way in his centuries-old hammer mill in the Bavarian village of Bad Oberdorf near the Austria border.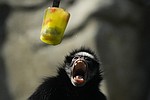 Upon spotting a zookeeper laden with a bucket full of fruit-flavored ice pops, black spider monkeys in Rio de Janeiro's BioParque gracefully swung their way towards him on Friday, chattering excitedly.
By By ELEONORE HUGHES Associated Press
September 25, 2023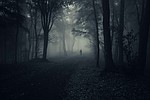 A 2-year-old girl who walked away from her home in Michigan's Upper Peninsula alongside two family dogs was found in the woods hours later sleeping on the smaller dog like a furry pillow, state police said.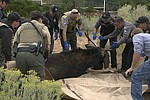 A wandering bull moose was captured in downtown Santa Fe and relocated to a suitable habitat in northern New Mexico, authorities said.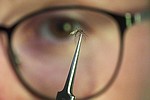 It's lunchtime at the Salt Lake City Mosquito Abatement District and a colony of sabethes cyaneus finds its way to Ella Branham.
By By SAM METZ and RICK BOWMER, Associated Press
September 12, 2023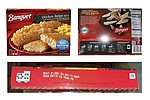 Rocks in Trader Joe's cookies. Insects in its broccoli-cheese soup. Pieces of plastic in Banquet frozen chicken strips.
By By JONEL ALECCIA, AP Health Writer
September 12, 2023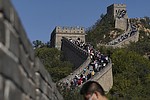 China's Great Wall has been pierced by Genghis Khan, the Manchus, and now, allegedly, a couple of construction workers named Zheng and Wang who wanted a shortcut.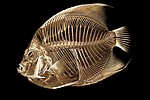 A fancy-looking French angelfish that was found one day with a funny float has its buoyancy back after taking some time from its tropical trappings to get a CT scan at the Denver Zoo.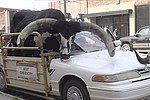 A car with a bull in it was pulled over by police in northeast Nebraska's biggest city.
By By JOSH FUNK, Associated Press
September 1, 2023