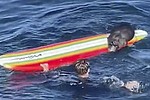 Wildlife officials were trying to capture a wayward sea otter Thursday that has been wresting surfboards away from surfers and aggressively approaching kayakers off the coast of Santa Cruz, California.
By By OLGA R. RODRIGUEZ, Associated Press
July 14, 2023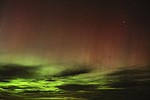 A solar storm forecast for Thursday is expected to give skygazers in 17 American states a chance to glimpse the Northern Lights, the colorful sky show that happens when solar wind hits the atmosphere.
By By The Associated Press
July 8, 2023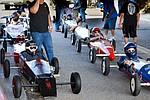 Fourth of July plans often involve barbecues, fireworks or baseball games. But in a small town near the southern border of Arizona, an event takes place that is unfamiliar to many Arizonans: the Bisbee Coaster Races.
By By Aaron Schmidt, Cronkite News
July 3, 2023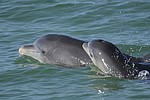 You know instantly when someone is speaking to an infant or small child. It turns out that dolphin mothers also use a kind of high-pitched baby talk.
By By CHRISTINA LARSON, AP Science Writer
July 3, 2023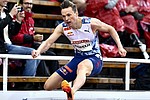 Olympic champion Karsten Warholm won his 400-meter hurdles race on Sunday and then turned to join in the crowd booing environmental protesters who disrupted the Diamond League event near the finish.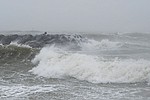 An unexpected culprit toppled beach chairs along the sand at normally calm Clearwater Beach, Florida, last Wednesday. West Coast surfers might snicker at the cause, but the National Weather Service confirms the rare 4-foot wave was caused by a kind of tsunami, just not the kind you usually hear about.
By By ISABELLA O'MALLEY, Associated Press
July 3, 2023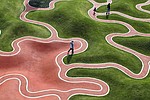 "Let's do things differently this time."
By By TED ANTHONY, AP National Writer
June 22, 2023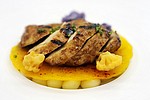 For the first time, U.S. regulators on Wednesday approved the sale of chicken made from animal cells, allowing two California companies to offer "lab-grown" meat to the nation's restaurant tables and eventually, supermarket shelves.
By By JONEL ALECCIA and LAURA UNGAR, Associated Press
June 22, 2023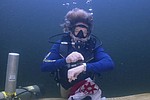 A university professor who spent 100 days living underwater at a Florida Keys lodge for scuba divers resurfaced Friday and raised his face to the sun for the first time since March 1.
By Associated Press
June 11, 2023
The big cheese of extreme U.K. sports events is back.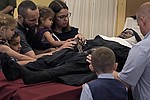 Hundreds of people flocked to a small town in Missouri this week and last to see a Black nun whose body has barely decomposed since 2019. Some say it's a sign of holiness in Catholicism, while others say the lack of decomposition may not be as rare as people think.
By By TRISHA AHMED, Associated Press/Report for America
May 30, 2023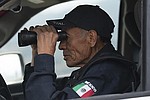 When the Popocatepetl volcano reawakened in 1994, Mexican scientists needed people in the area who could be their eyes and ears.
By By MARA A VERZA, Associated Press
May 29, 2023
Sotirios Gkaintatzis danced across burning coals, his stomping bare feet raising sparks and puffs of smoke as he held aloft an icon of Saints Constantine and Helen.
By By GIOVANNA DELL'ORTO, Associated Press
May 26, 2023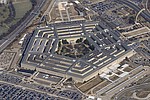 An image of black smoke billowing next to a bureaucratic-looking building spread across social media Monday morning, with the claim that it showed an explosion near the Pentagon.
By By PHILIP MARCELO, Associated Press
May 23, 2023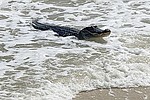 There are plenty of alligators in Alabama. But how many enjoy a day at the beach?
By By BEATRICE DUPUY, Associated Press
May 23, 2023