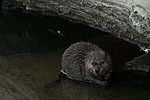 For years, beavers have been treated as an annoyance for chewing down trees and shrubs and blocking up streams, leading to flooding in neighborhoods and farms. But the animal is increasingly being seen as nature's helper in the midst of climate change.
By By AMY TAXIN, Associated Press
July 25, 2023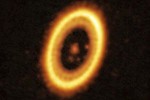 Astronomers reported Wednesday the discovery of what could be two planets sharing the same orbit around their star.
By By MARCIA DUNN, AP Aerospace Writer
July 25, 2023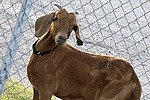 First there was Gone Girl. Now there is Gone Goat.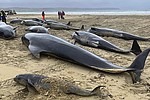 A pod of 55 pilot whales has died after they were found washed ashore on a beach in Scotland in the worst mass whale stranding in the area, marine experts said Monday.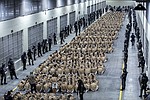 Honduras plans to build the only island prison colony in the Western Hemisphere and send its most-feared gangsters there, tearing a page from neighboring El Salvador's unforgiving approach to murder, robbery, rape and extortion.
By By MARLON GONZALEZ and MEGAN JANETSKY, Associated Press
July 19, 2023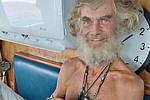 An Australian sailor who had been adrift at sea with his dog for three months has been rescued by a Mexican tuna boat in international waters, the fishing vessel's owner said Monday.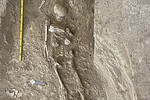 New discoveries including gold ornaments and fine pottery at an ancient port city in Cyprus dating back more than 3,000 years indicate that the settlement was one of the Mediterranean's most important trading posts in the late Bronze Age, an archeologist said Tuesday.
By By MENELAOS HADJICOSTIS, Associated Press
July 16, 2023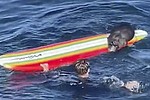 Wildlife officials were trying to capture a wayward sea otter Thursday that has been wresting surfboards away from surfers and aggressively approaching kayakers off the coast of Santa Cruz, California.
By By OLGA R. RODRIGUEZ, Associated Press
July 14, 2023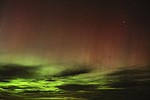 A solar storm forecast for Thursday is expected to give skygazers in 17 American states a chance to glimpse the Northern Lights, the colorful sky show that happens when solar wind hits the atmosphere.
By By The Associated Press
July 8, 2023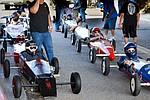 Fourth of July plans often involve barbecues, fireworks or baseball games. But in a small town near the southern border of Arizona, an event takes place that is unfamiliar to many Arizonans: the Bisbee Coaster Races.
By By Aaron Schmidt, Cronkite News
July 3, 2023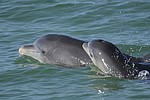 You know instantly when someone is speaking to an infant or small child. It turns out that dolphin mothers also use a kind of high-pitched baby talk.
By By CHRISTINA LARSON, AP Science Writer
July 3, 2023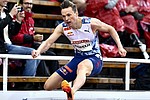 Olympic champion Karsten Warholm won his 400-meter hurdles race on Sunday and then turned to join in the crowd booing environmental protesters who disrupted the Diamond League event near the finish.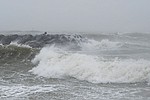 An unexpected culprit toppled beach chairs along the sand at normally calm Clearwater Beach, Florida, last Wednesday. West Coast surfers might snicker at the cause, but the National Weather Service confirms the rare 4-foot wave was caused by a kind of tsunami, just not the kind you usually hear about.
By By ISABELLA O'MALLEY, Associated Press
July 3, 2023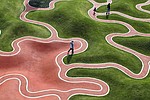 "Let's do things differently this time."
By By TED ANTHONY, AP National Writer
June 22, 2023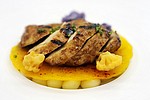 For the first time, U.S. regulators on Wednesday approved the sale of chicken made from animal cells, allowing two California companies to offer "lab-grown" meat to the nation's restaurant tables and eventually, supermarket shelves.
By By JONEL ALECCIA and LAURA UNGAR, Associated Press
June 22, 2023