After reading the recent article, "Cottonwood, Embry-Riddle talk about Airport Noise," I found the quote from Bill Wade, the Vice Chairman Commissioner of the Cottonwood Airport, interesting.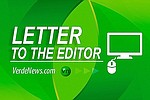 It seems like every year, there are three or four issues that pop up quickly and get everyone in a huff, only to fade away just as quickly.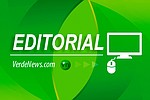 Want to be on the Cottonwood City Council?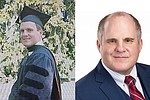 Chris Smith looked like any other young boy in his class: bushy hair, a wide smile and enough freckles to charm a grandmother out of a whole jar of cookies.
By By The Foundation for a Better Life
September 20, 2023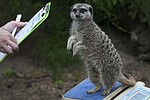 How much do you weigh? Oh, I beg your pardon, I guess that it is none of my business. It seems people get a little prickly when asked their weight. Besides, it appears that most of us might fudge about it. Perhaps because we eat too much fudge?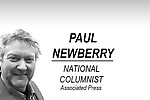 Flag football at the Olympics? Admit it: You chuckled a bit at the thought.
By By PAUL NEWBERRY
September 17, 2023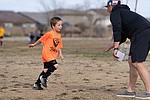 All year round, you'll find brave dads and moms standing in the rink, on the field and in the gymnasium — surrounded by eager eyes and short attention spans. Here's to the volunteers in our communities who teach our kids life lessons and never forget the orange slices.
By By The Foundation for a Better Life
September 14, 2023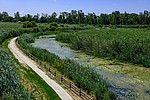 Arizona is one of the fastest-growing states in the U.S., with an economy that offers many opportunities for workers and businesses. But it faces a daunting challenge: a water crisis that could seriously constrain its economic growth and vitality.
By By Sharon Megdal, Clive Lipchin and Gabriel Eckstein, The Conversation
September 14, 2023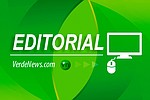 Mingus Union High School has an unenviable task ahead as the governing board contemplates changing schedules. A discussion of a four-day school week is on Thursday's agenda.
The British are coming! Yes, it is that time of year again. Would you like some chips? No, not potato chips! I mean delicious French fries that are perfect with battered cod, which is a staple in all pubs in Great Britain.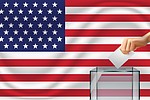 National Voter Registration Day this year will be celebrated on Sept. 19. On this day, across the country, Fortune 500 companies, voting rights groups, community organizations and many others come together for a democracy blitz – registering voters in person, or reaching out through the media to educate voters on registration.
By By Maryann Kenney, President, League of Woman Voters Northern Arizona
September 6, 2023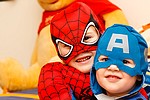 Surgery is scary enough for any of us, but when you are a child, and everyone is bigger than you, it can feel like a nightmare. That's why it matters so very much what happens before, during and after treatment — especially when what happens includes a bit of humor.
By By The Foundation for a Better Life
September 6, 2023
Observed the first Monday in September, Labor Day is an annual celebration of the social and economic achievements of American workers. The holiday is rooted in the late 19th century, when labor activists pushed for a federal holiday to recognize the many contributions workers have made to America's strength, prosperity, and well-being.
By Courtesy of U.S. Department of Labor
September 3, 2023
Prev Next