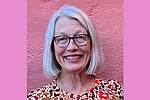 May 11, the Mingus School Board decided to reject new English textbooks. They adopted mathematics and social studies texts, concerns for the social studies texts notwithstanding.
By By Janet Loy, My Turn
June 7, 2023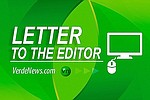 The claim MUHS has "banned books" continues to be spread on Facebook, along with a call to inundate Superintendent Westcott with letters of complaint. Indoctrinators are clearly annoyed.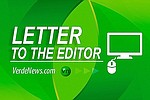 Cottonwood has long been known for its tranquil atmosphere, natural beauty and close-knit community. However, in recent months, the once-quiet skies above our town have become inundated with incessant plane activity.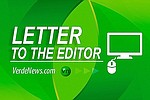 In a May 24 letter to the Verde Independent, Vicki Jo Anderson of Cottonwood wrote that the Mingus Union School Board "reflected the majority of the communities' (sic) opinion" when it voted to ban seven English textbooks. Actually, Ms. Anderson, neither a school board nor any elected body is charged with reflecting a community's majority opinion.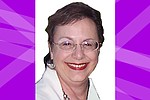 Regarding the letter from Donna Michaels, Yavapai County District 3 Board of Supervisor ["Northern Arizona Healthcare needs new, responsive Board of Directors," May 24, 2023], I am wondering what her expertise is regarding health care in the Verde Valley, taking her aim at Northern Arizona Healthcare (NAH).
By Geraldine Birch, My Turn
June 3, 2023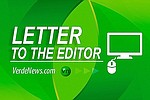 I was disgusted, dismayed, outraged, saddened, and a tiny bit frightened, by the front page story of the Verde Independent May 18 ["Mingus Board rejects textbooks"].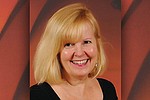 Yikes! Millions of grasshoppers have been invading Arizona. I didn't really believe it until I saw it for myself. Jiminy Cricket! Dear Readers, what I observed was so strange, so frightening, that it could be out of an Alfred Hitchcock movie!
By Judy Bluhm
June 3, 2023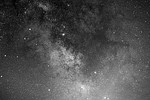 In a small chapel, a handful of men with clear eyes and wise souls gathered to honor one more of their fallen brothers. These are the Air Force Navigators, a brotherhood bound by their passion for thrilling flights, dangerous missions and the reward of a mission accomplished.
By By The Foundation for a Better Life
May 31, 2023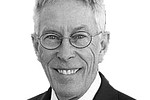 Colorado River states bought time – now they need to think bigger
By ROBERT GLENNON
May 31, 2023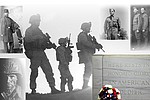 We need to do better. We need to elect leaders at all levels of government that will do something for veterans rather than just use them as prop to help with a campaign.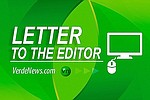 If you have been on an airplane recently, you know that the airline industry is a bit of a mess.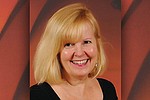 Debt ceiling. First enacted by Congress in 1917, it is the legal limit on the total amount of federal debt the government can accrue. Established to simplify the process and enhance borrowing flexibility. This is the federal government's definition.
As your Yavapai County District 3 Board Supervisor, it is my privilege to serve and defend the interests of the citizens of the Verde Valley and Yavapai County. One of my strategic goals is to ensure that the Verde Valley and all Yavapai County remain vibrant, prosperous, and healthy for generations to come.
By Donna Michaels, My Turn
May 24, 2023
Prev Next