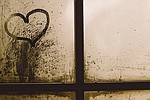 Andrey's Ukrainian mother encouraged him to follow his passion for art. His Russian father taught him to work hard. And his young wife encouraged him to find personal meaning in his sculptures.
By By The Foundation for a Better Life
November 28, 2023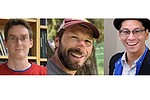 If you're like most people, you've been taught that climate action is a sacrifice. Cutting emissions from fossil fuels, you've probably been told, is the economy-squeezing price we must pay for a livable planet.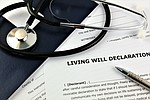 November is National Hospice and Palliative Care Month, and the theme this year is Courageous Conversations, which encourages talking about end-of-life issues with our loved ones now, and not waiting until it is too late.
By Dr. Curt Kommer, Accord Hospice & Palliative Care
November 25, 2023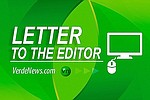 Not long ago, I read a statement something like this, "Those who will ban books will ban people. Those who will burn books will burn people."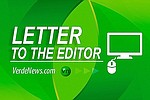 For the second time the Cottonwood Council is seeking to fill the vacant council seat using a 10-day process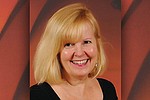 The Season of Joy has arrived. The holidays are festive and beautiful, centered on family, friends and gatherings.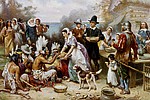 It is possibly our nation's oldest rite of remembrance.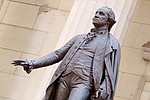 Americans don't know it and children aren't taught it, but George Washington is responsible for our Thanksgiving holiday. It was our first president who led the charge to make this day of thanks a truly national event.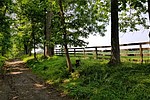 In a world that moves at the speed of the Internet, the details of life's best relationships can speed by in blips, missed by the distracted eye. It's difficult to remember that walking, as a mode of transportation, was the most common way to move about only 150 years ago.
By By The Foundation for a Better Life
November 21, 2023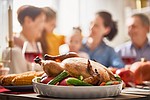 What are you doing on Thanksgiving? Let me guess. Dinner with family or friends and the guest of honor will be a Big Bird. We Americans love our turkey dinner.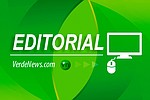 Making the rounds through the governing boards of Verde Valley school districts over the past few weeks has been a joint resolution that would, in effect, call the Arizona School Board Association executives on the carpet for poor vetting.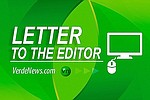 Can you even imagine the government shutting down this weekend before the Thanksgiving holiday which is projected to be the busiest air travel day in history?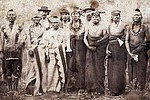 Director Martin Scorsese's new movie, "Killers of the Flower Moon," tells the true story of a string of murders on the Osage Nation's land in Oklahoma in the 1920s. Based on David Grann's meticulously researched 2017 book, the movie delves into racial and family dynamics that rocked Oklahoma to the core when oil was discovered on Osage lands.
By Torivio Fodder, University of Arizona, The Conversation
November 14, 2023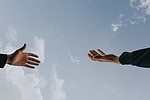 Running cross country is not a casual sport. Training takes a lot of dedication, and come race day, you push yourself to your body's limits. Most races are 5 kilometers or about 3.1 miles. The course is over rough ground, grass, gravel, dirt and mud. Maintaining cadence and pace can be challenging.
By By The Foundation for a Better Life
November 14, 2023
Prev Next